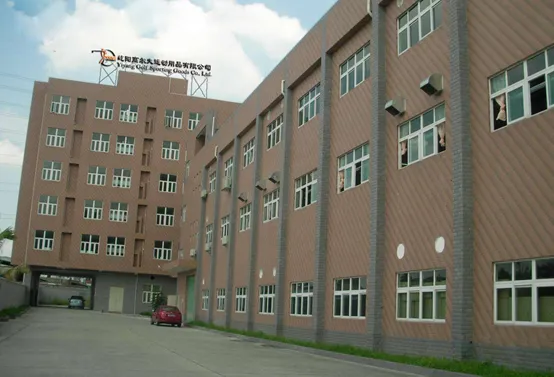 Established in 2008, Yiyang Golf Products Co., Ltd. is one of the relatively large-scale golf bag manufacturers, specializing in the production of golf sports products, mainly producing: Golf bags; Golf clothing bags; Golf practice bags; Golf travel bags ; Golf shoe bags; Golf head cover. Mainly for Europe, America, Australia, Japan and other big brands (TaylorMade, Titleist, PING, Dunlop, JUCAD MAX, MGI). At the same time, we design and develop golf bags and other supplies for these brands. Suitable for golf clubs, small groups, schools, sports celebrations, business gifts, hotels, etc., customized LOGO. Private customization, etc.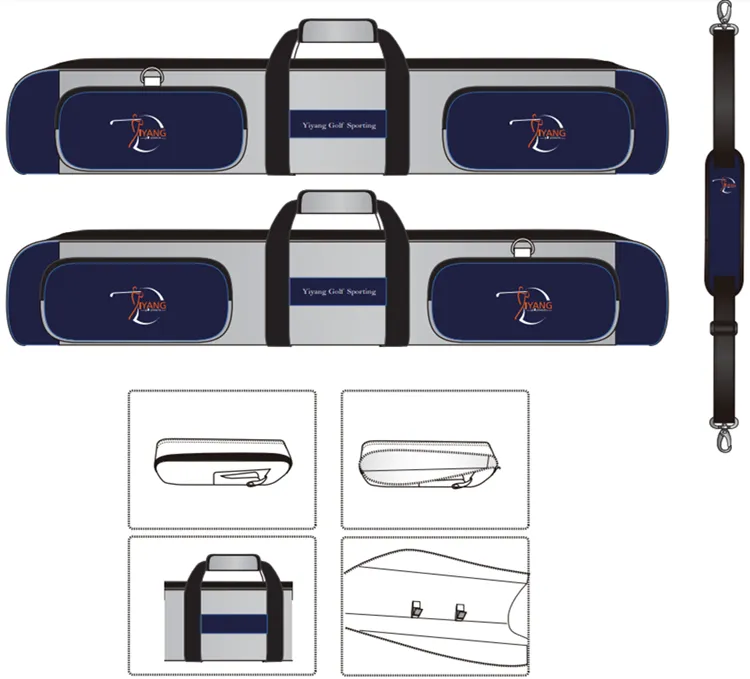 1. First of All,Consult Us for Selection
You can consult us about styles first, we have many styles for you to choose from, and you can also design according to your ideas, produce design drawings and two-dimensional renderings for color matching.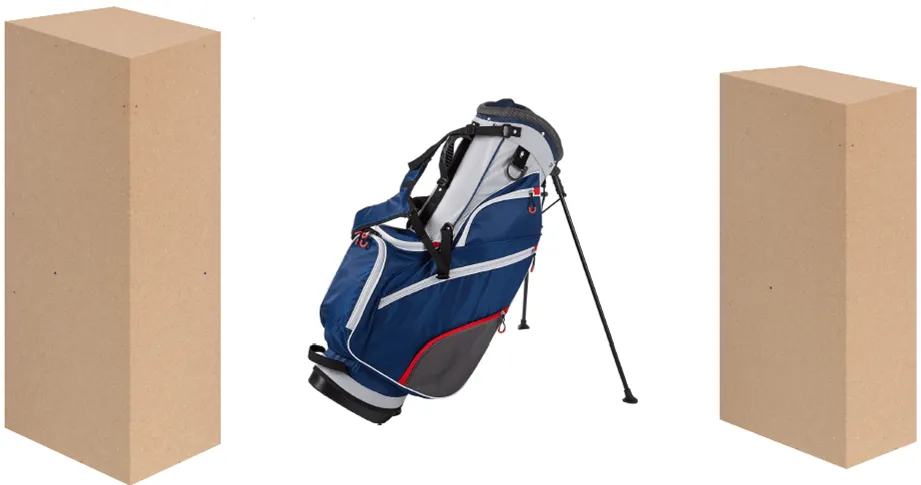 2. Quotation by Quantity and Payment
Confirm the design drawing and color scheme, and make a quotation according to your needs, requirements and quantity. From research and development to proofing, production, packaging, we strictly control the quality of each process, so that every product is perfect in the hands of customers.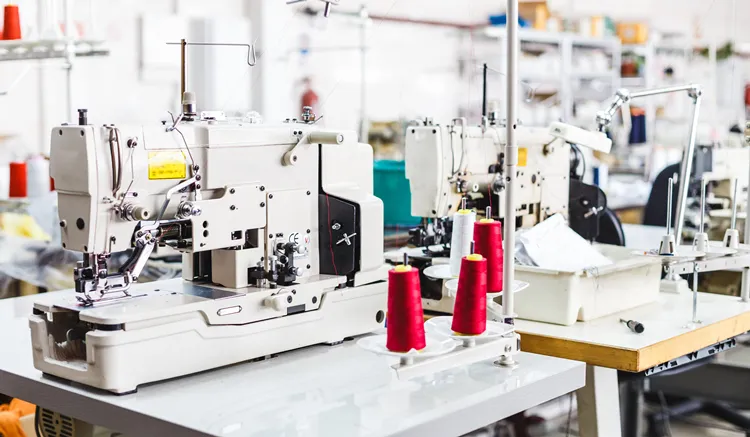 3. Design, Make
It can be OEM in our original shape, or modified and customized. We can cooperate with the production if the quantity is large. Whether you are golf clubs, small groups, schools, sports celebrations, business gifts, hotels, etc., customize LOGO. Personal customization, etc., can be customized.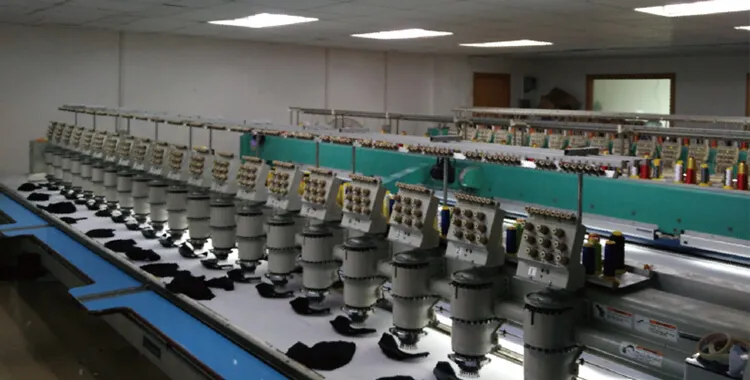 4. Confirm the Contract
You need to pay some deposit to confirm the sample, and you will pay the balance if the mass production is qualified. We can agree on specific matters.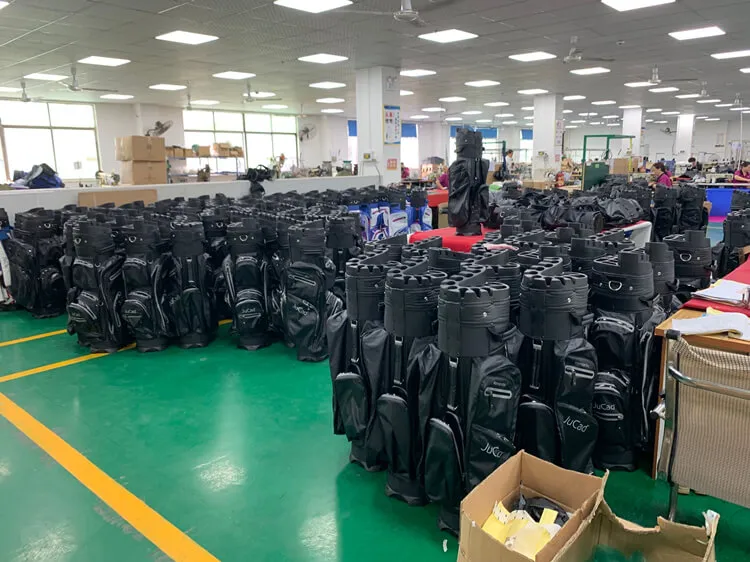 5. Product Production
Confirm delivery date in advance. After we confirm the order, we will give you a production cycle, and we will deliver the goods on time within the production time agreed by both parties.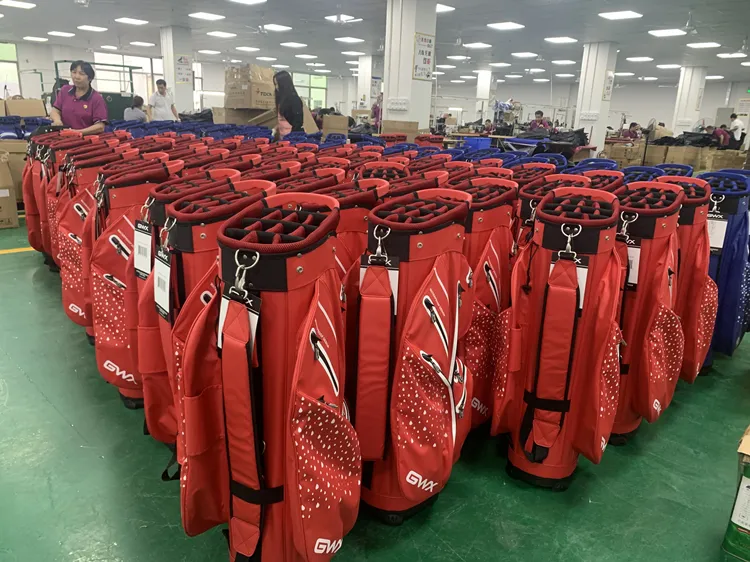 6. Settlement and Delivery
If you confirm that the quality of the bulk goods is no problem, you need to pay the balance. Our factory provides high-quality after-sales service and has won more customers. The functional quality of the ball bag is guaranteed for 2 years, the quality of the fabric is guaranteed for 2 years, and the plastic parts are maintained for 2 years. We are fully responsible for any functional problems of the product. The manufacturer's professionalism and rigor can well control the product quality, avoid customer complaints for customers, and finally win the brand image and win the trust of consumers! Customer service and sales team members will professionally and efficiently help customers with customs clearance, commodity inspection and shipping issues to ensure that our customers can receive their goods on time.