When going to play golf, a boston golf bag is very necessary. The golf clothes bag can store clothes and shoes that need to be changed. After playing, the body will sweat a lot, so the golfer will bring a change of clothes before going to play. and a pair of shoes.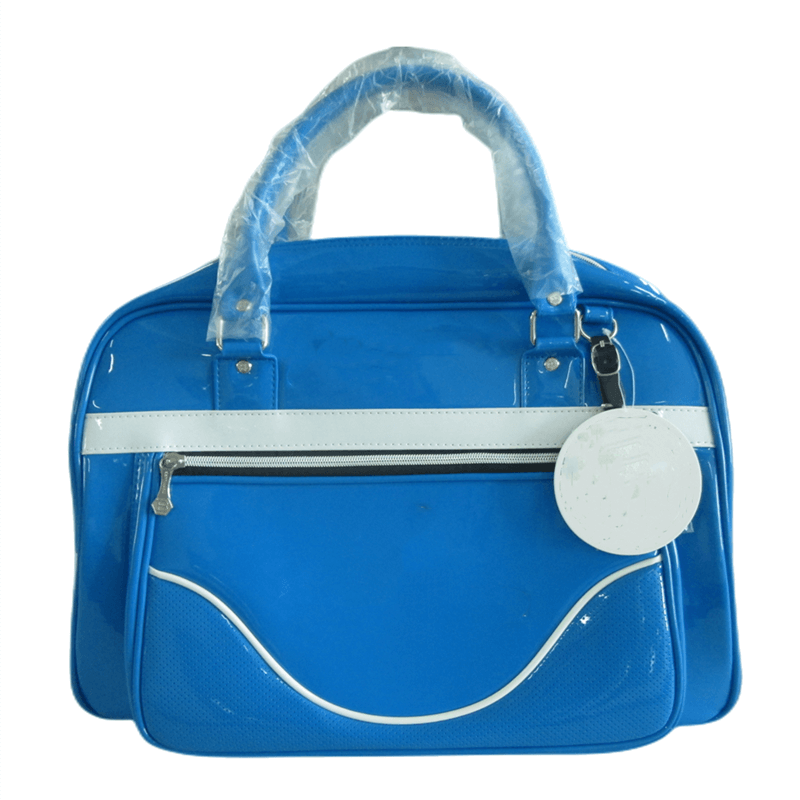 Double-layer clothing bag, large capacity, independent separation of shoe layers, made of PU fabric, good texture, not easy to deform. It can also be customized with nylon material according to your needs.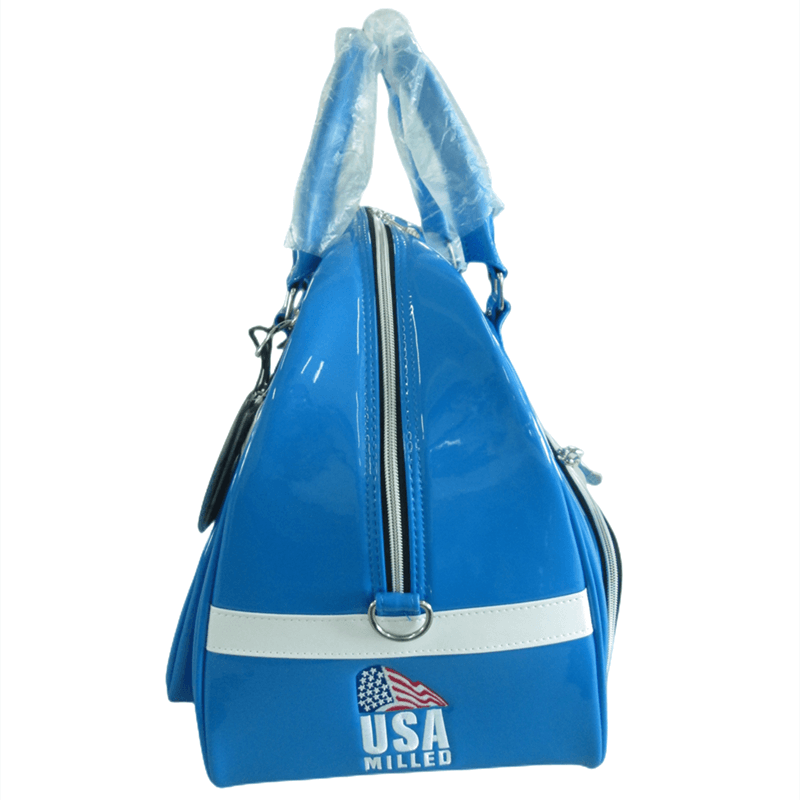 The metal square buckle links the bag body and the handle to enhance the bearing capacity, beautiful and practical, and there are foam nails at the bottom, which can isolate the ground, prevent dust and keep it clean.
You can choose the material of boston golf bag, nylon material, PU material, jacquard material, velvet lining, and twill lining that can be used inside. PU is softer and feels better. You can choose different fabrics and customize leather materials according to the needs of customers.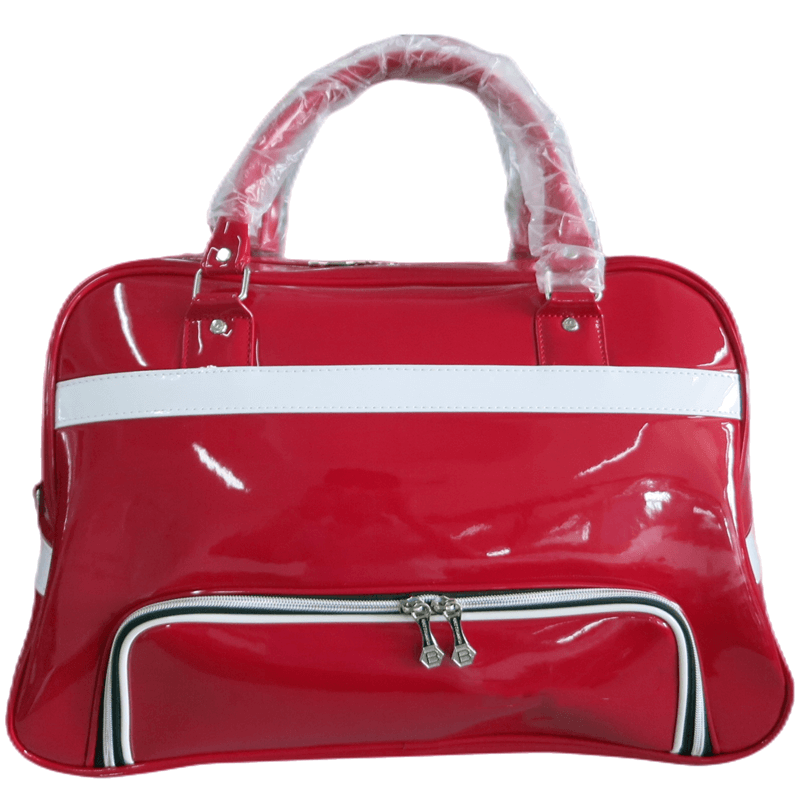 You can make samples for you according to the requirements of customers, we have a professional proofing workshop or provide ideas and we will make design drawings. After confirming the drawings, we can arrange proofing. The proofing time is about 2-3 weeks, depending on the specific requirements of customized products.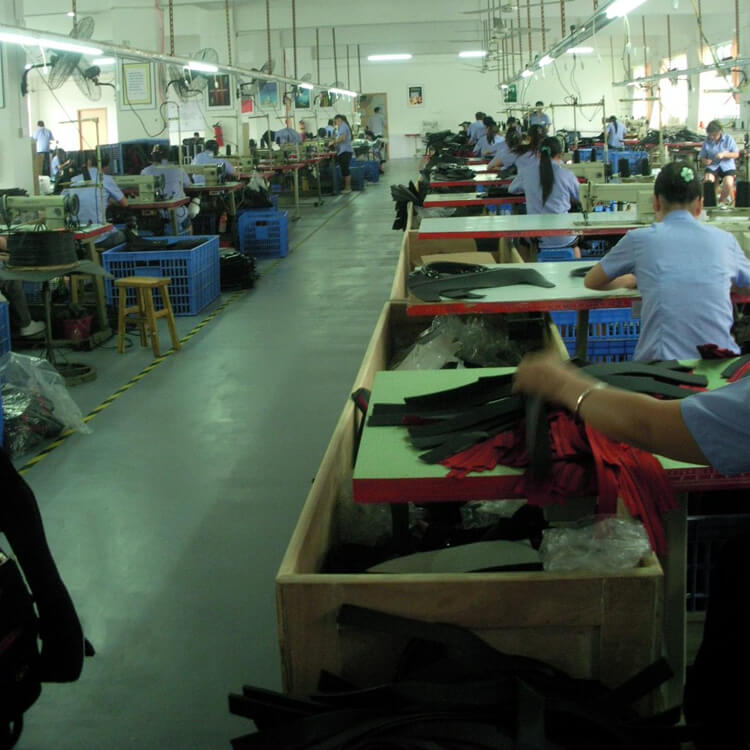 After the sample is confirmed, we will confirm the materials, external materials, linings, accessories, Wangjin accessories, etc. according to the samples. Set the position and size of the embroidered LOGO. After determining the main material and auxiliary, we will open the abrasive tool or the paper output grid for cutting.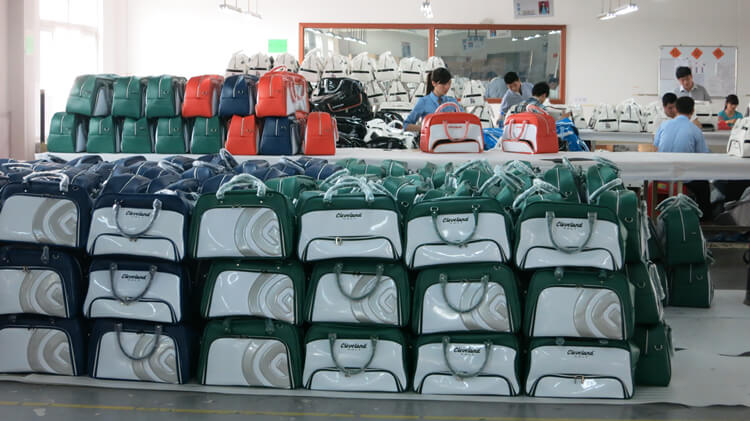 Before mass production, we will make trial samples. The trial samples are mainly to test whether the function and appearance meet the customer's requirements and the details that need to be paid attention to during production.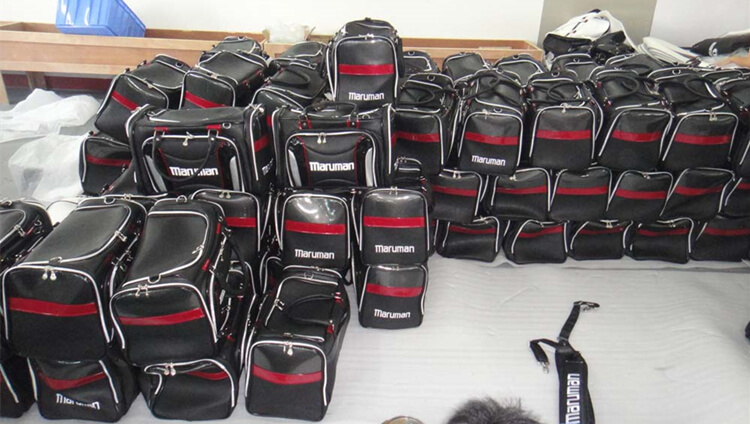 After all the pieces, embroidery, and accessories are ready, they will be grouped, sewn, assembled, etc. The finished semi-finished products will be inspected in the semi-finished products area. After the finished product is made, it will be inspected by the finished product area.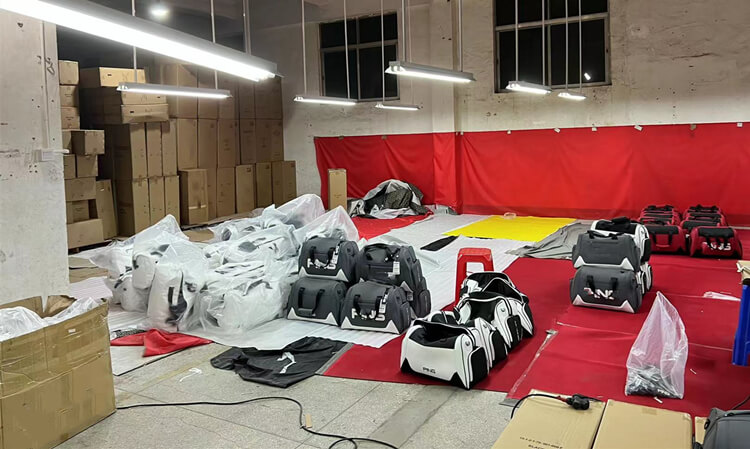 After the quality process, it will enter the packaging process, and it will be inspected again before packaging, mainly for function and appearance inspection. Packaging requirements will be packaged according to customer requirements.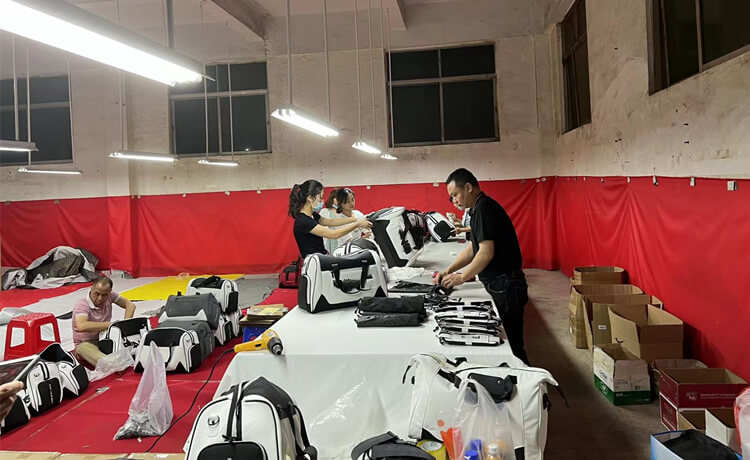 The packaged product will be stored in the warehouse. The production period of bulk goods is related to the quantity, and we can discuss the details further. The minimum quantity of each color is 200 pieces. Special circumstances can be discussed. The production time is about 35-45 days.