Lightweight Sunday Golf Bag Details
Children's lightweight sunday golf bag are usually three heights, large, suitable for children with a height of 150-165CM, weight: 2.45KG; medium, suitable for children with a height of 135-150CM, weight: 2.3KG; small, suitable for children with a height of 120-135CM Children, weight: 2.15KG.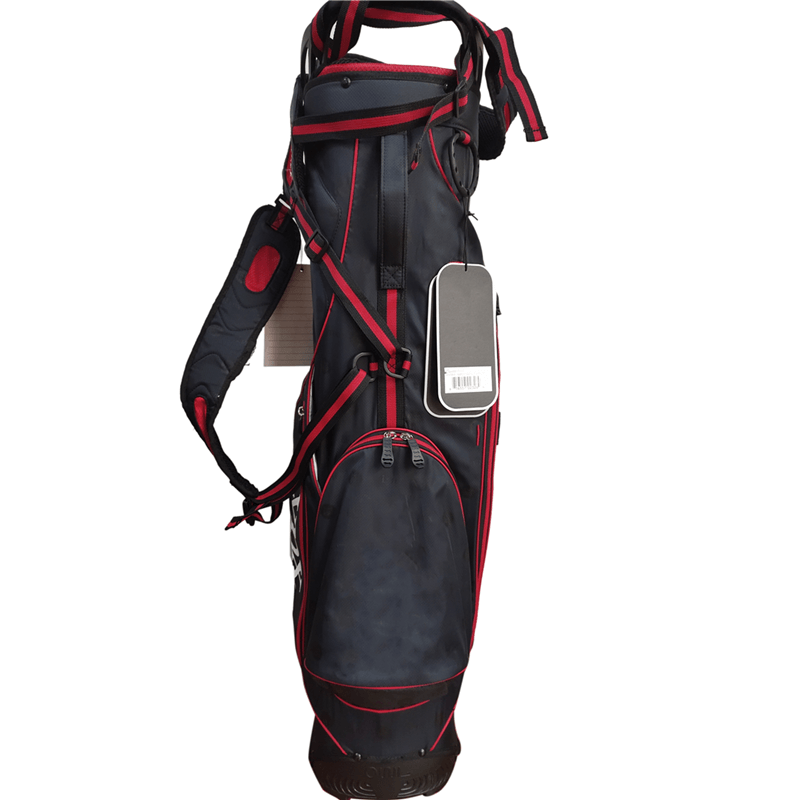 Lightweight sunday golf bag has a breathable sponge back pad, a multifunctional storage pocket, a large-capacity pole hole, and a triangular stable stand.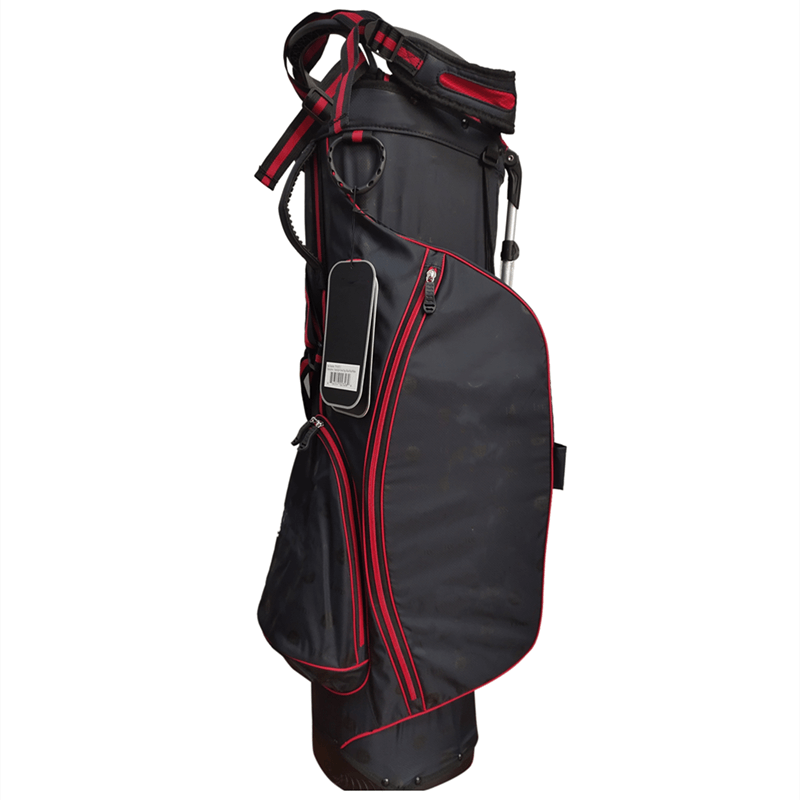 High-density sponge back pad, densely covered with breathable pores, the backpack is more comfortable and considerate for children. Multifunctional gloves, umbrellas, and other practical storage bags.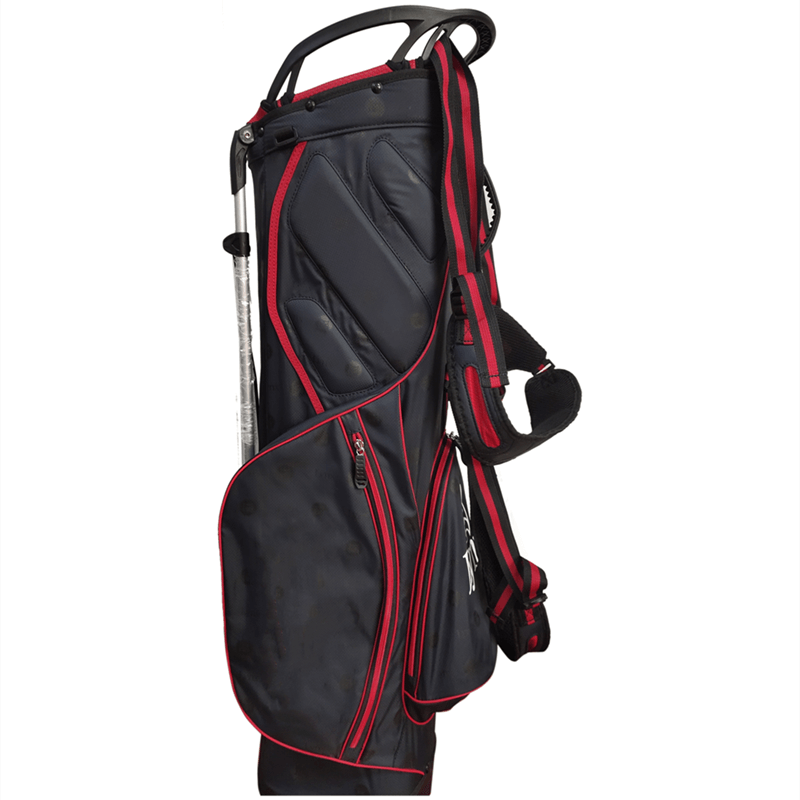 Triangular stable bracket, high hardness bracket, stand stably and powerfully.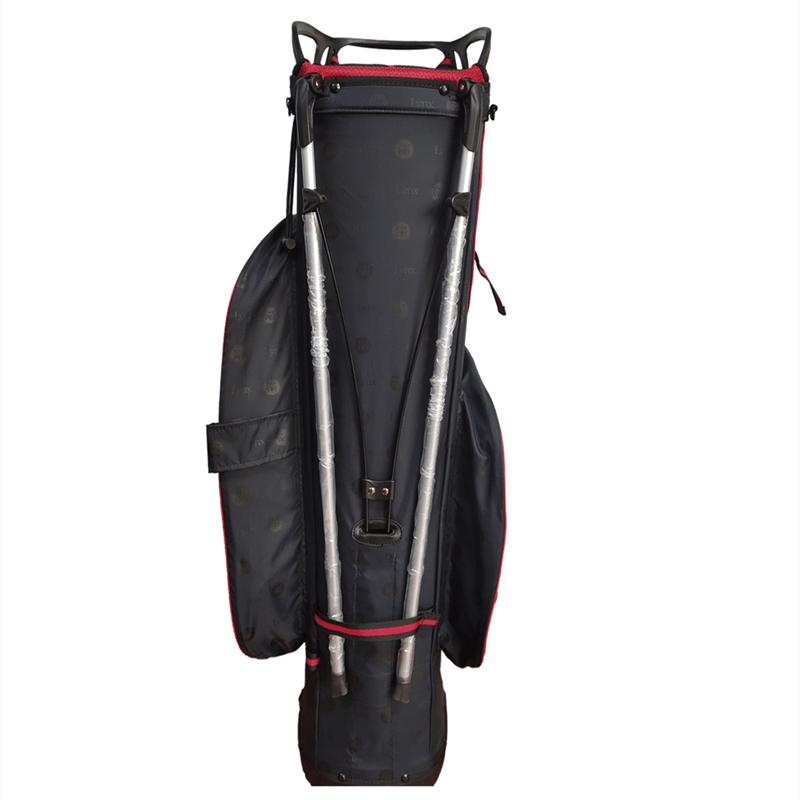 Large-capacity club jack, three-format division area, thick cotton material, reduce club collision.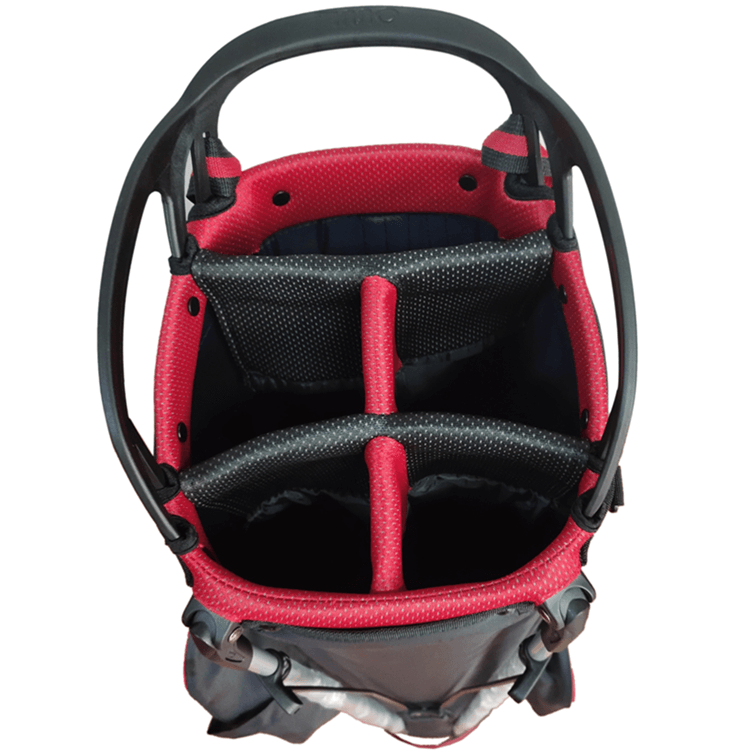 Fostering the fun of outdoor sports from an early age has many benefits for children:
1. Strengthen its muscles and bones
Golf is a sport that can be played from 3 years old to 80 years old. It not only cultivates flexibility and coordination of the body, but also has low exercise intensity, which greatly reduces the possibility of sports injuries. Children fully enjoy sunlight and oxygen to achieve the purpose of physical fitness and healthy development.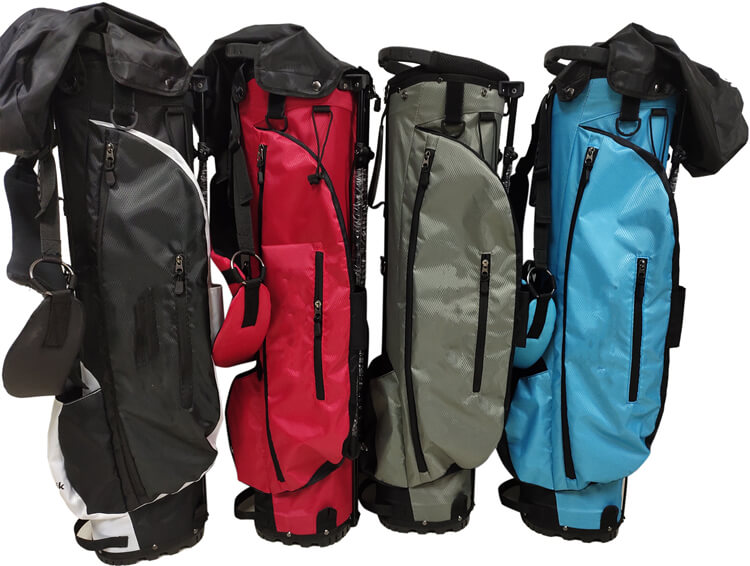 2. Cultivate temperament
Golf is a gentleman's sport. Players should show a polite and humble sportsmanship at all times, and always think of others. In such an environment, it is easy to cultivate children's habits of being polite and humble from an early age, and to know how to think about others.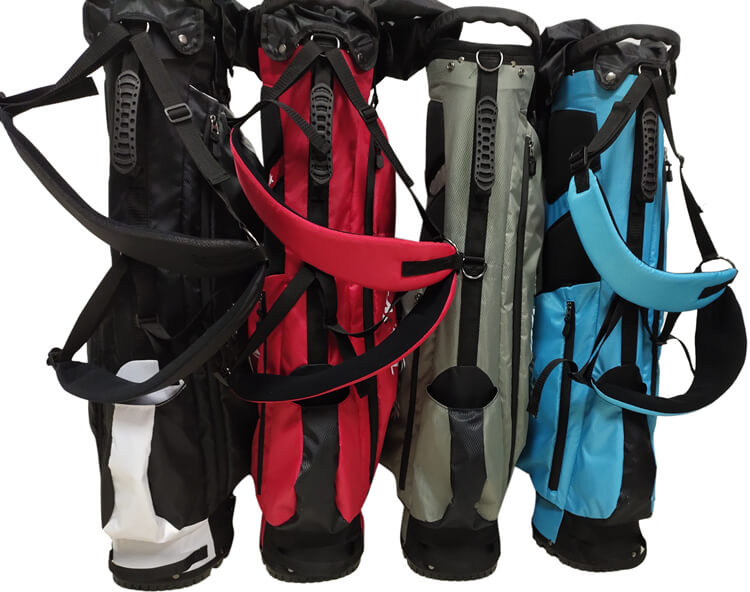 3. Cultivate independence
The 18 holes of golf are like life, with twists and turns and changing moods. Face all kinds of difficulties independently, come up with solutions with correct judgment, and bear all the consequences. Children who play golf have maturity and self-confidence beyond their age, and their independence and ability to deal with problems are relatively strong.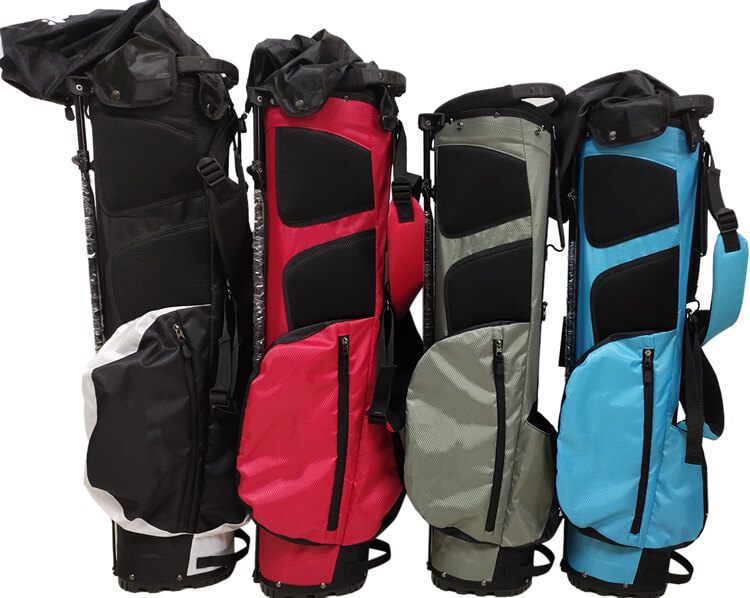 4. Cultivate good psychological quality
The only child who grew up in the honeypot is pampered and cared for everywhere, and is often overwhelmed by setbacks. Golf gives children the opportunity to face setbacks. Golf is not a game against others, but a process of defeating yourself. Teach children how to regulate their emotions, overcome frustration, and cultivate good psychological quality from an early age.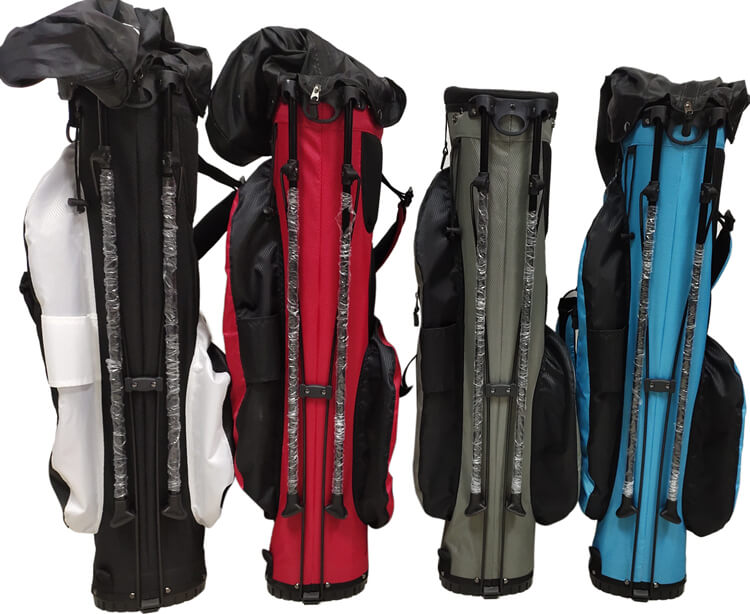 Golf Sunday Bag Production Process
5. Cultivate the spirit of self-discipline
The biggest feature of golf is that it is played without the supervision of the referee and relies on the honesty and credit of the participants to consciously abide by the rules. If children follow the rules and etiquette on the court from an early age, they will follow the rules and norms of society when they grow up. Golf can teach children more about being a human being.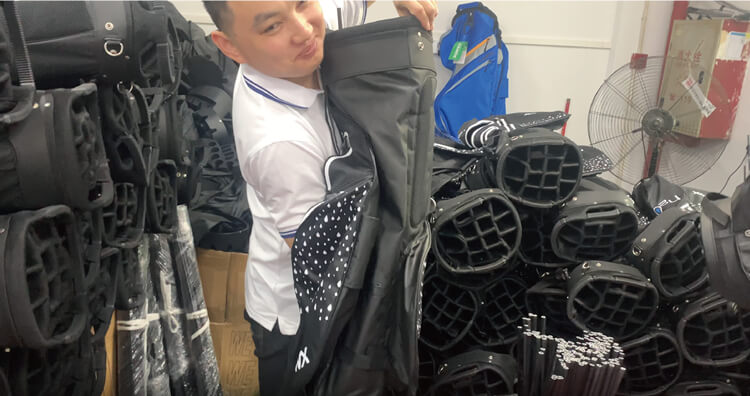 6. The best social events
At present, there are many children who are either doing their own way, arrogant, or dull and autistic, ashamed to speak, and the golf course provides the best social platform for children, allowing them to meet the same pursuit of progress, etiquette, etiquette as them. Friends who follow the rules and grow with them. Golf provides children with an opportunity to challenge others and themselves in an equal, fair and normative atmosphere, so that they can broaden their horizons and help each other progress.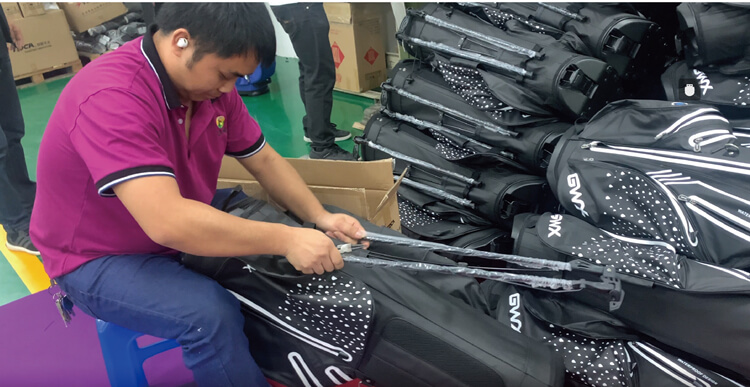 Golf needs to look far and watch the ball on the green field, which will improve children's eyesight, and children who play golf are rarely short-sighted.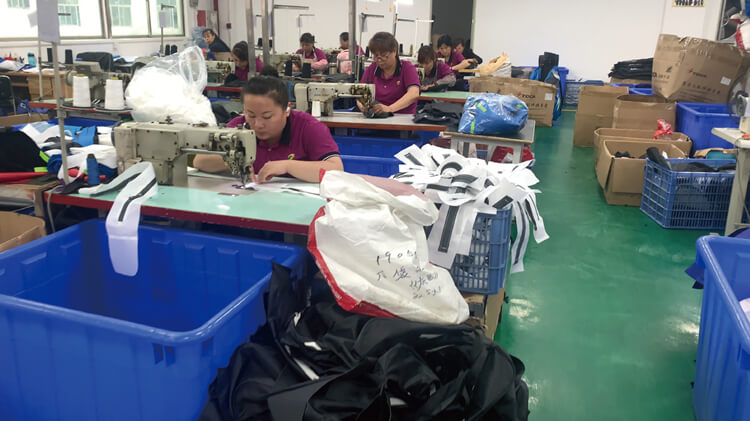 Golf can cultivate children's ability to think independently. No hole in the world is ever the same, and every game is a different experience. Children who play golf are more mature and confident, with stronger independence and problem-solving skills.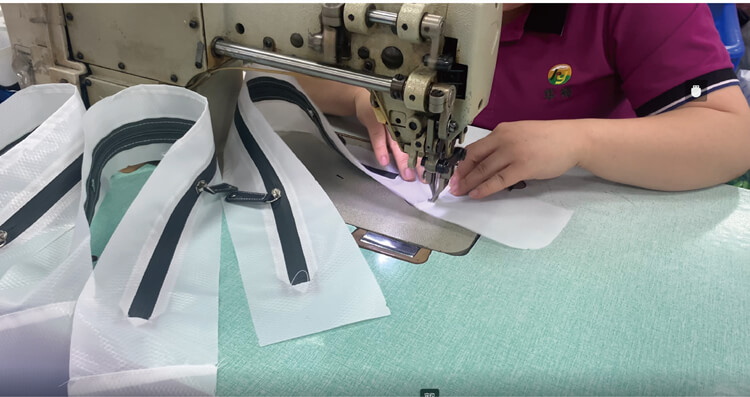 They are the light in the hearts of children, and if you want to be like that, you must work hard.
Tiger Woods, American. His father is a retired lieutenant colonel of the United States Army, half black, half Indian and one quarter Chinese; his mother is Thai, half Thai, one quarter white and one quarter Chinese. His real name is Eldrick. His father was rescued twice in the Vietnam War. The savior was a Vietnamese soldier. In memory of his benefactor, his father renamed him "TIGER". Influenced by his father, he won an under-10 competition at the age of 2, shot 48 at 9 holes at the age of 3, and played 90 at 18 holes at the age of 5. On August 28, 1996, he announced his commitment to professional golf.
Ballesteros, Spanish. He started golfing at age 8, turned pro at 17 in 1974, and became the youngest champion in British Open history at 22 in 1979. He is characterized by a long shot and a short cut near the green. Nicknamed "Pedrena's Bull". In 1985, he set a European Tour record, playing 8 consecutive BIRDYRs at the Italian Open. As of 2017, only 3 players in the history of the European Tour have achieved this result.
Feng Shanshan, a Chinese player. 2012 LPGA Grand Slam champion. The "moderate" mentality is Feng Shanshan's biggest characteristic. Good at using the 1 wood, the average driving distance of 259 yards.
Fred Kapos was born in Seattle. Won the Washington State Open and Amateur in 1978 and turned pro in 1980.