Cart Golf Bag Details
The whole cart golf bag has 11 pockets, which are fully waterproof, plus a small accessories bag, which is designed with hooks and can be removed.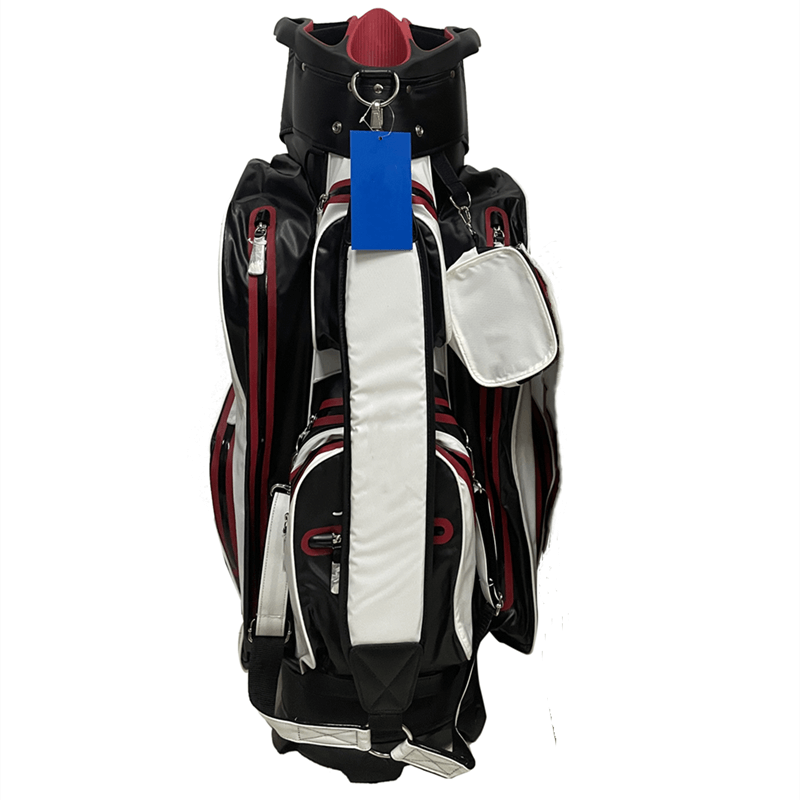 There is a large zipper on the right side of the cart golf bag to hold a coat, an accessory pocket, and a small zippered pocket for valuables.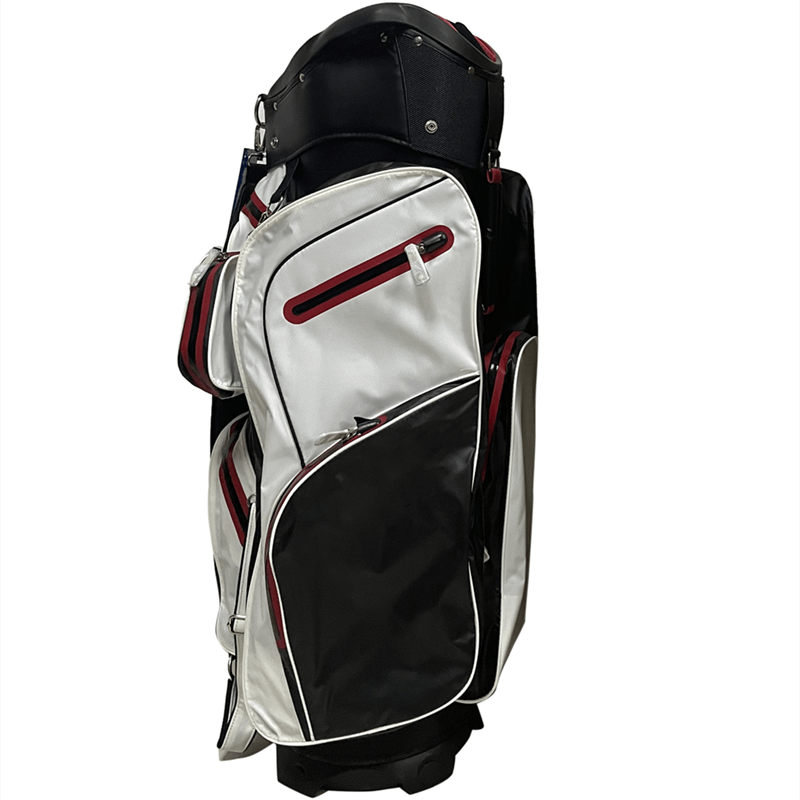 There is a large zipper on the left side of the cart golf bag to put down jackets, an accessory pocket, and a small zippered pocket for valuables.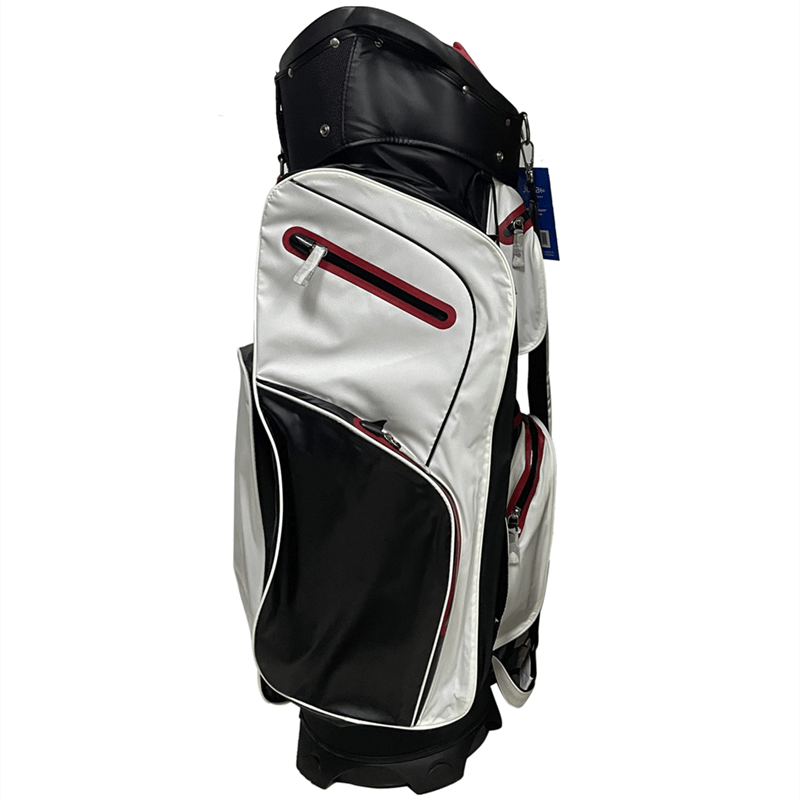 There is a large battery pocket at the back of the bag.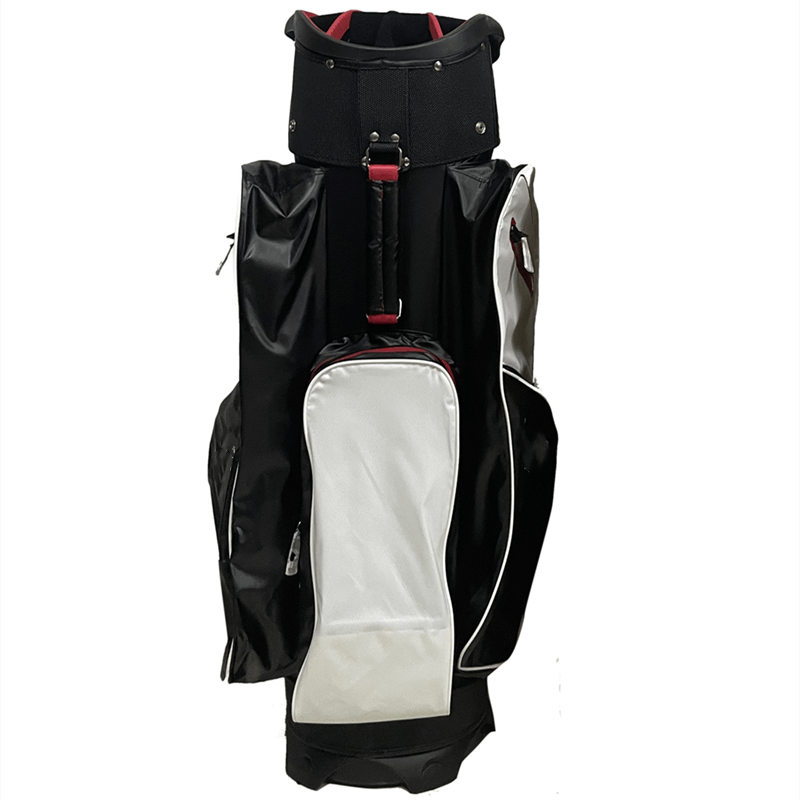 It has 14 holes, each hole is independent inside the bottom, do not disturb between clubs.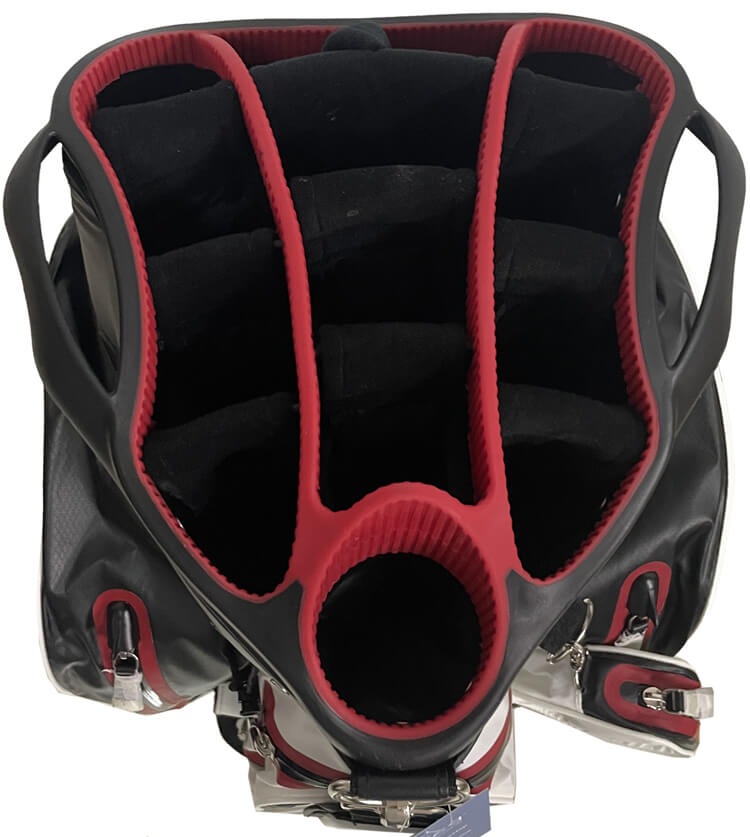 This is a large and easy bag that can hold all of your golf equipment in a color that matches your design.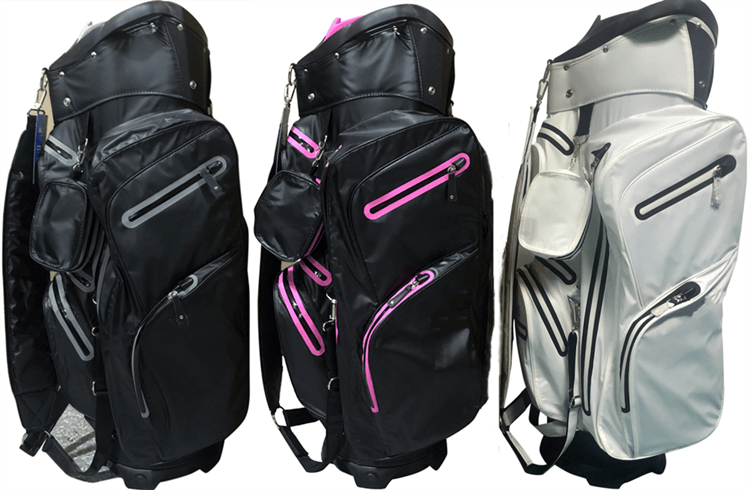 Cart Golf Bag Production Process
Golf (GOLF) is understood as stepping towards a bright future, that is, goto the light future, which represents positivity, sunshine, and progress. This is also a positive interpretation of golf. What are you learning to play golf for? It's not about making everyone a golfer, but through the game of golf, young people can learn etiquette, master skills, cultivate temperament, and build themselves. This is like learning Chinese, not necessarily to become a writer, but more to express and communicate in language, and learning music, not necessarily to become a musician, but more to express the love of life through music. The culture and spirit of golf is not limited to this. Golf allows us to see that there are bigger, farther, higher and more beautiful things in the world. Some people say that golf is not golf, it is a vision that conveys a civilization, etiquette and rules to us.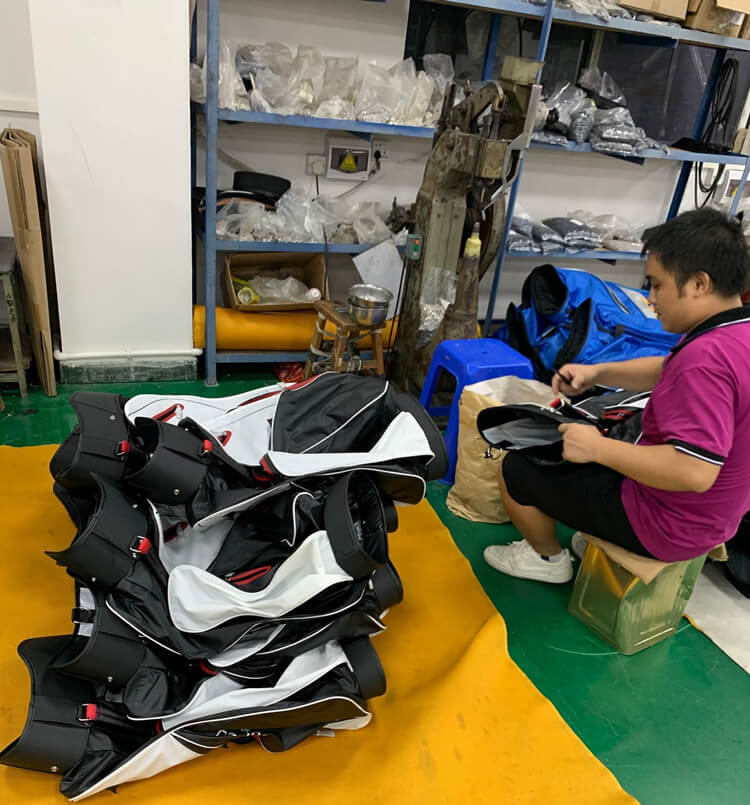 The biggest feature of golf is that it is played without the supervision of the referee. Participants rely on the integrity of consciously abide by the rules. If children abide by the rules and etiquette on the golf course since childhood, they will abide by social rules and norms when they grow up. Golf can help children learn more about being a human being. Integrity is a virtue of being honest, not deceiving, and keeping one's word. In golf, it is mainly reflected in players' self-consciousness, self-discipline and self-discipline. On the golf course, when there are no spectators or referees, a player who handles every shot honestly and is self-disciplined in thought and behavior is a qualified golfer.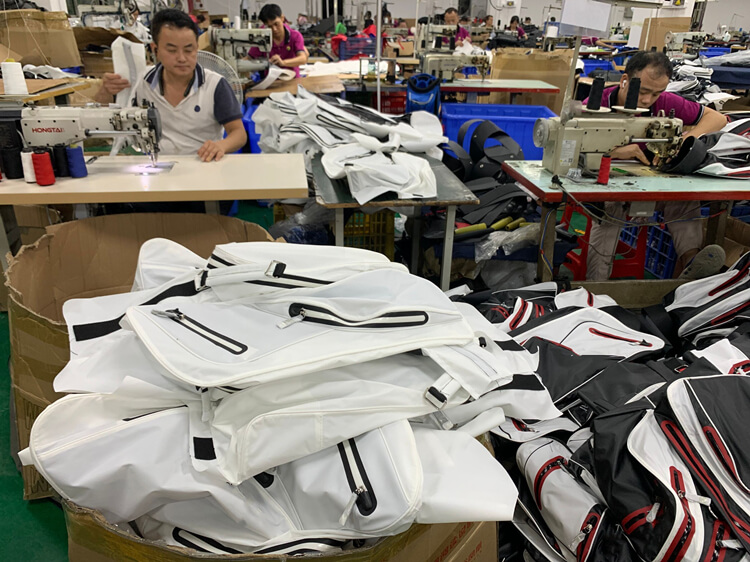 The so-called "If people are rude, they will not stand, and if things are rude, they will not succeed." Golf is a sport that pays attention to etiquette and rules. For example, when others are hitting the ball, keep quiet, dress appropriately, pay attention to mutual courtesy, and abide by the rules of the court. From the time children touch the golf ball, they learn these etiquettes and standards and cultivate noble sentiments. Being exposed to golf from an early age and paying attention to golf etiquette will help cultivate children's gentlemanly demeanor and make them respected and loved.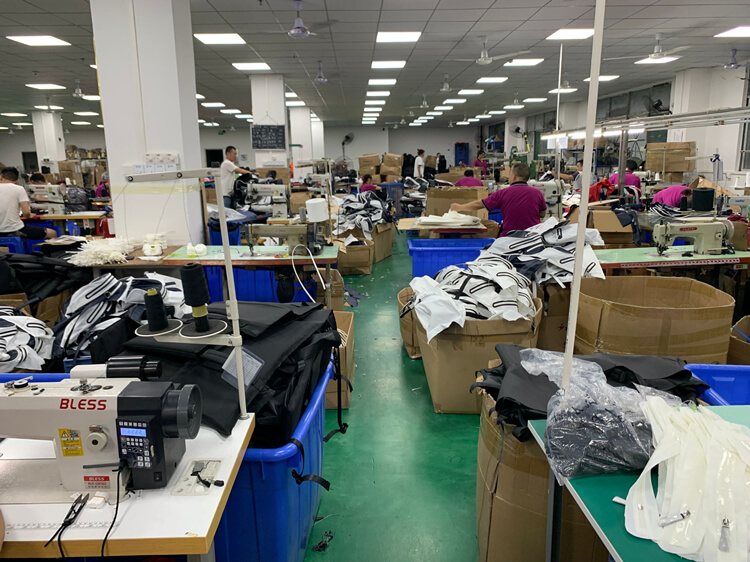 On the golf course, players are always faced with challenges. This challenge is sometimes a challenge to yourself, sometimes a challenge to the golf course. Every shot or even a club selection is a challenge; every victory is a challenge for the player. is a transcendence. When players face a good shot, they should not be too happy, and when faced with a mistake, they should not be upset. The 18 holes of the golf course are like a life. There are successes, failures, joys and regrets. This process needs to be slowly tasted Good results are achieved in a peaceful and calm state of mind. It is necessary to constantly pursue a good state of mind, cultivate one's self-cultivation, and hone perseverance in the process of playing for a long time.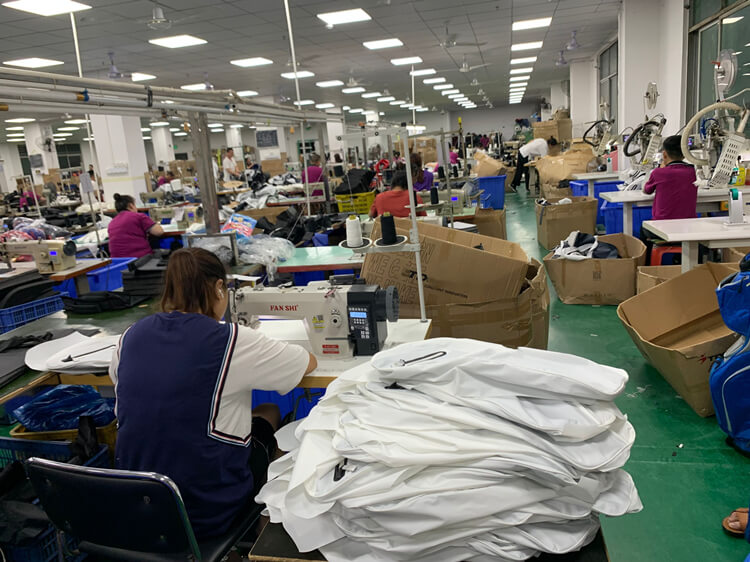 As a gentleman's sport, golf advocates lofty morals and elegant temperament. Golfers should show a courteous and humble sportsmanship at all times, and consider others at any time. In such an environment, it is easy to nurture children from childhood. Cultivate the exercise habit of courtesy and humility, and know how to consider others, which will help children grow up happily.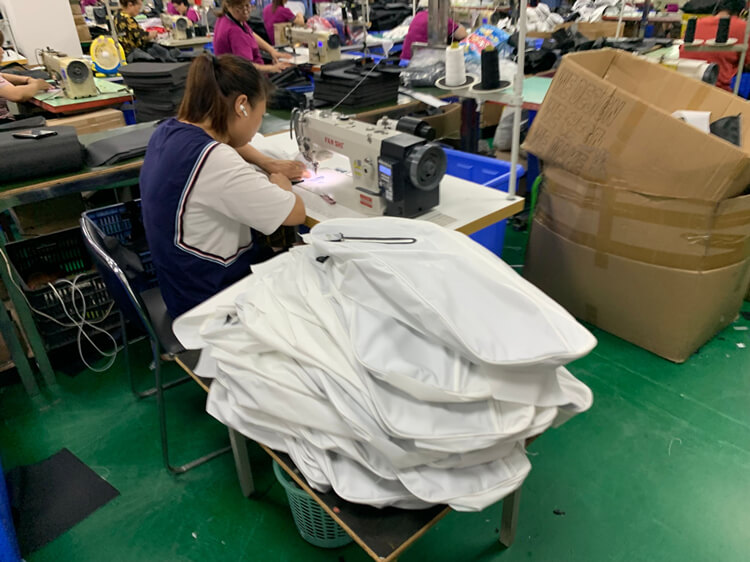 Some people describe the 18 holes of golf as if life is full of hardships, sometimes happy, sometimes troubled, requiring players to face all kinds of difficulties independently, correct judgment, careful consideration, come up with solutions, and bear all the results, although players are in Playing ball, but it's more like an exercise in accepting life. Children who play golf have sophistication and maturity beyond their age, with strong independence and problem-solving abilities.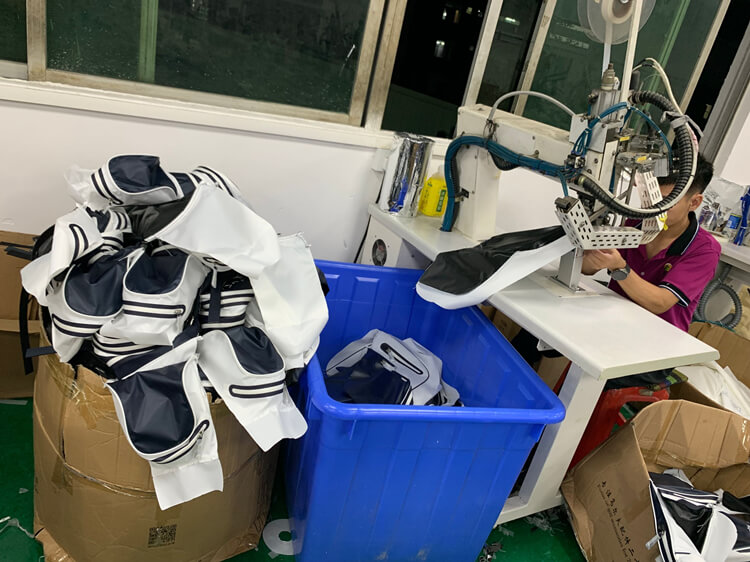 Interact and communicate with people
In many children who are either too egoistic, arrogant, or bored and autistic, ashamed to open their mouths, the golf course provides the best communication platform for children, allowing them to meet and seek progress together, pay attention to etiquette and abide by the rules. brothers and grow up together. Golf provides children with an opportunity to challenge others and challenge themselves in an atmosphere of reciprocity, fairness, and standards, so that they can broaden their horizons and move forward cooperatively.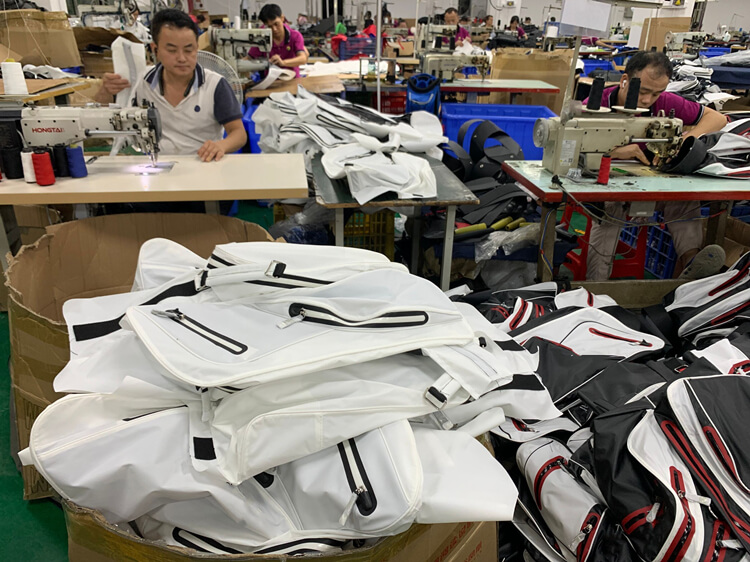 Golf spirit endows golf with soul, and it regulates the order of the course with its own language. Written or unwritten rules reflect the values, ethics and codes of conduct contained in golf, and subtly influence and constrain the behavior of players. People's sentiments, and it is this golf spirit, have created an equal and more compatible fair environment that people are passionate about, allowing more people to devote themselves to golf with enthusiasm.