Golf Bag Travel Cover Details
It is no exaggeration to say that golf is the "green opium". Eye-catching greenery, fresh air, and exercise methods suitable for all ages, how not to attract people? Even if you don't hit the golf ball, just strolling on the fairway and watching this natural scenery will make you feel happy. Even if you play the same course every day, you can make yourself feel different, achieve different results, and have different moods every day. It is the unique uncertainty of golf that keeps it "fresh" and lasts longer, so GOLF TRAVEL COVER has become a must-have for enthusiasts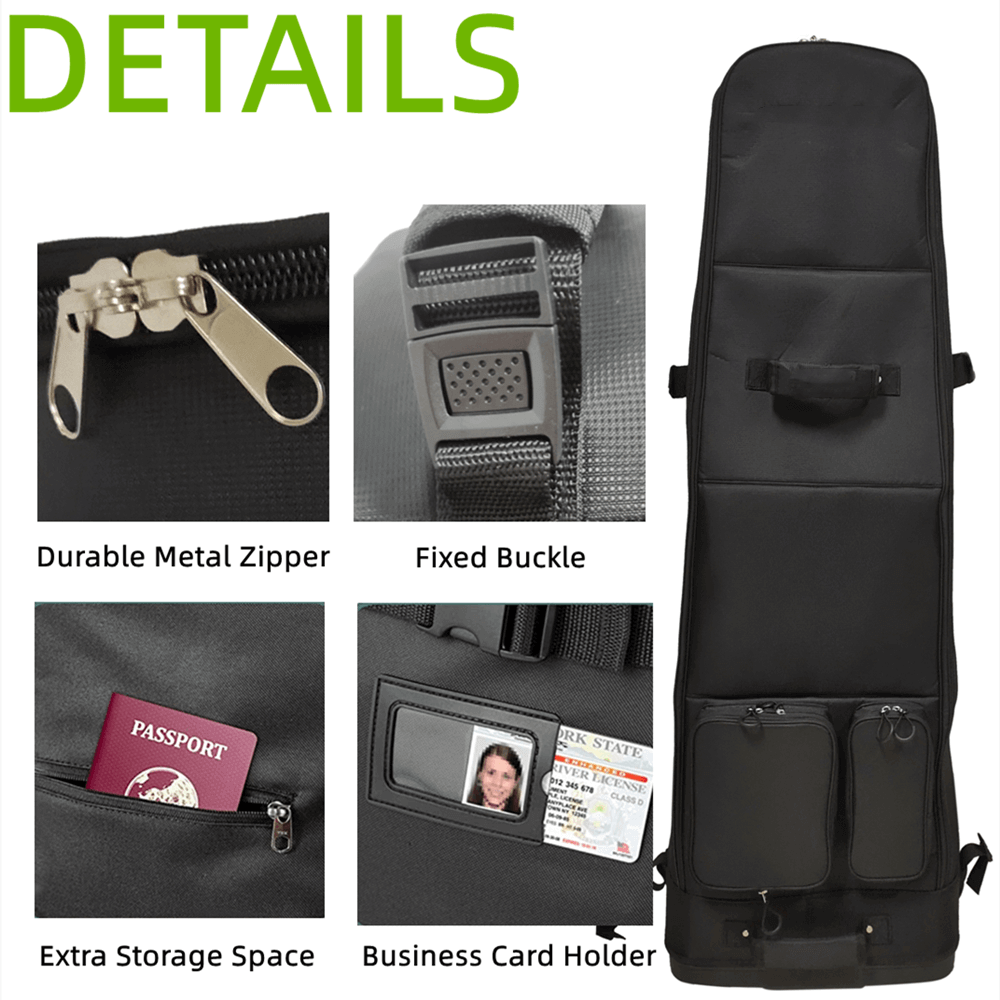 ⚾ Customizable zippered front pocket
⚾ Rugged 1200D polyester material
⚾ Sturdy polypropylene base
⚾ Upright or tilt maneuverability with 4 polyurethane wheels (2 straight, 2 swivels)
⚾ Interlocking slides roll smoothly over curbs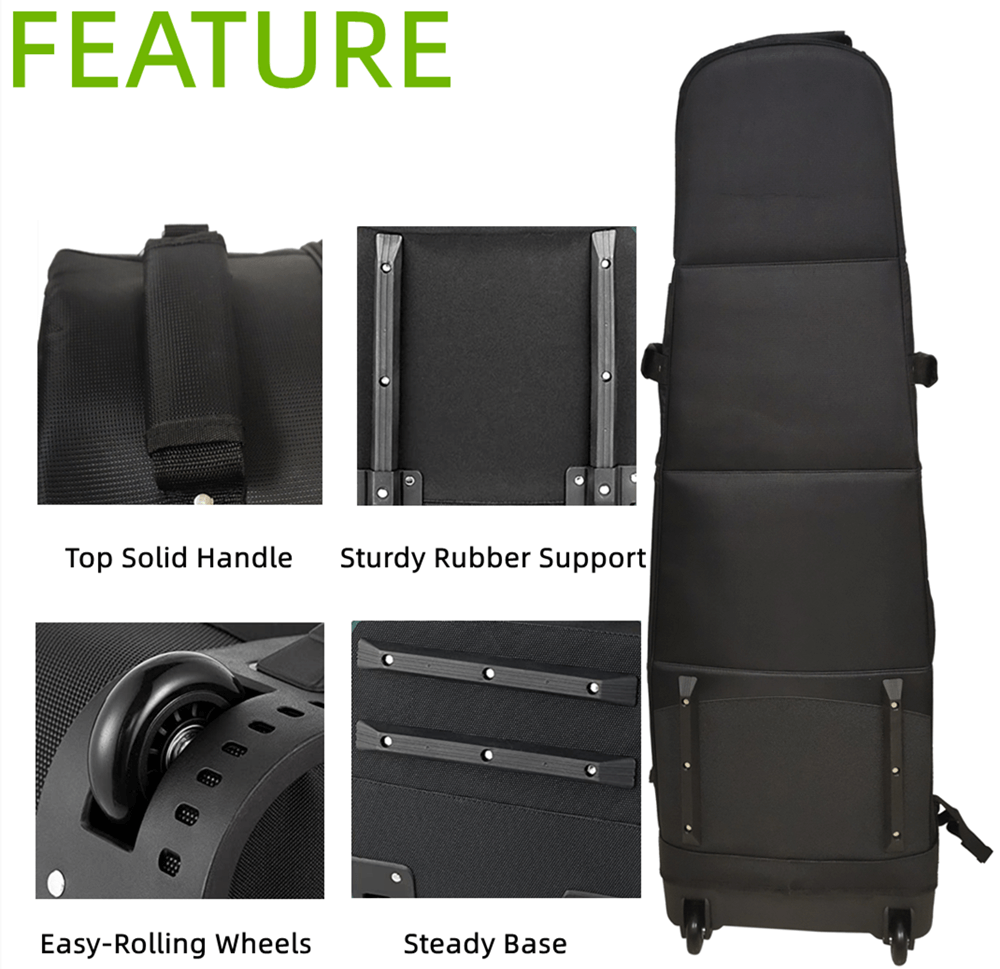 GOLF BAG TRAVEL COVER DURABLE 
Our golf club carriers are constructed from 600D polyester and feature a vinyl base to protect the bag from scuffs and abrasions. Golf suitcases can take a beating at the airport, so we designed our protection to withstand this abuse.
Padding to protect your expensive golf equipment
Our golf travel bags feature 5mm padding to help protect your golf clubs during transport. This golf suitcase can be used on an airplane, while flying at an airport, or for extra protection in the trunk of a car.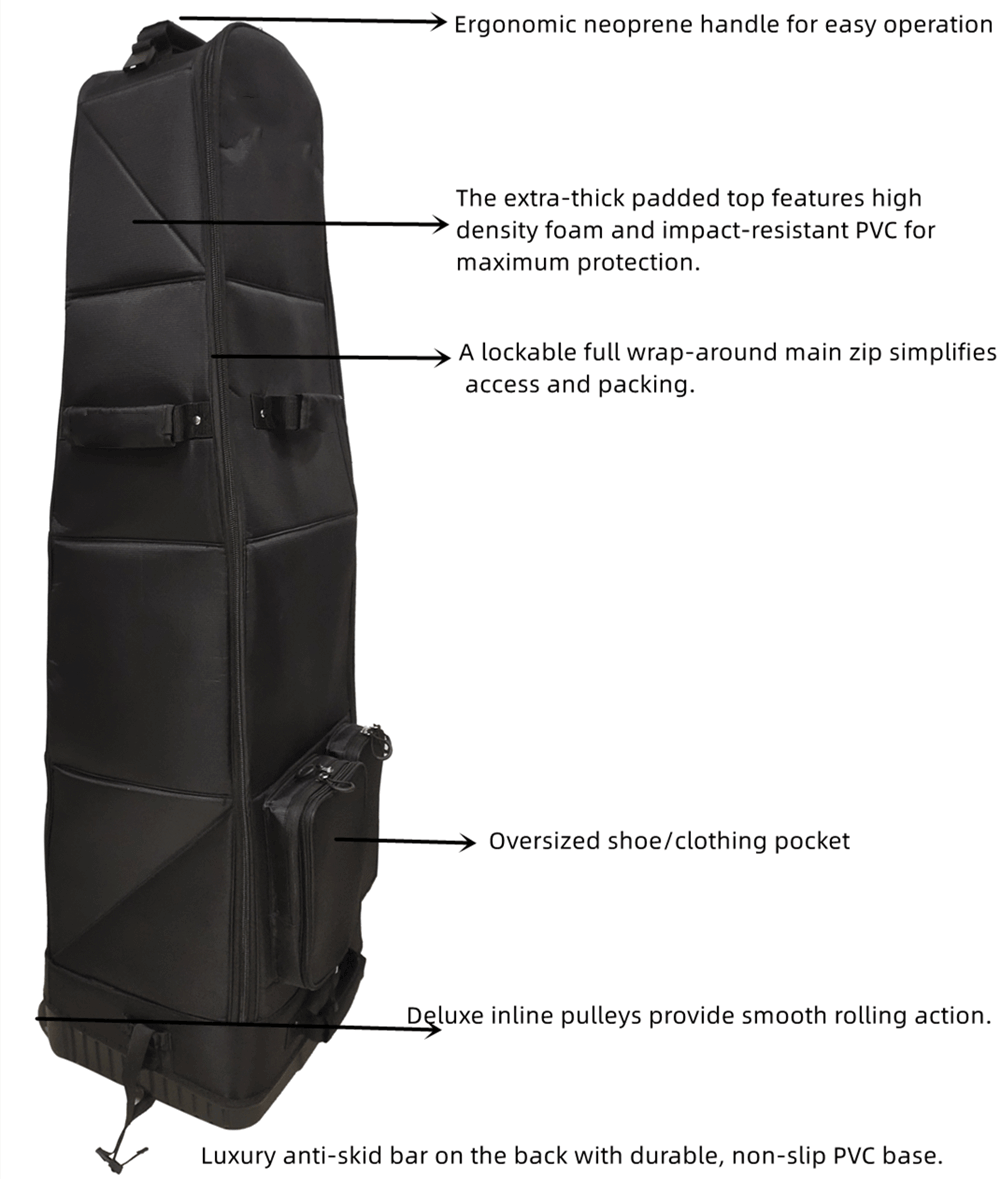 GOLF TRAVE COVER BAG EASY TO CARRY
The padded back straps fasten with Velcro closure. These can easily carry your bag like a duffel bag. This soft side case is lightweight so it doesn't add any extra stress while carrying it. The included detachable shoulder straps are also padded to relieve any stress while carrying them and fold up when not in use. Easily roll your travel bag into a compact size for storage when not in use.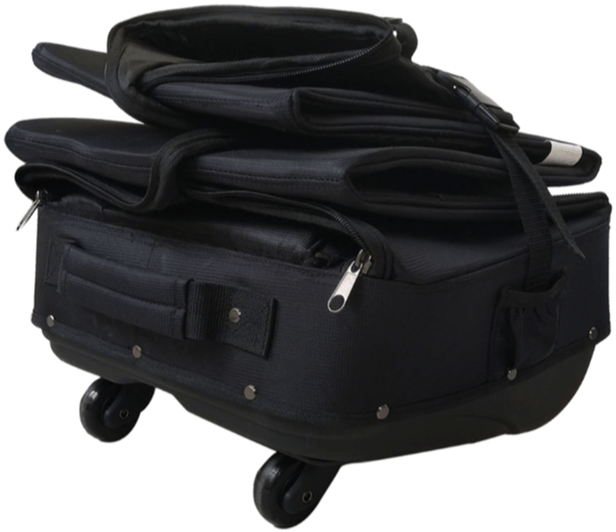 Golf Travel Cover Production Process
Ribbon: According to material: Nylon / Tedlon / PP / Lycra, etc., according to texture: ordinary plain weave / herringbone pattern, etc. Golf Travel Cover needs to bear the weight of a complete set of golf bags including clubs, so in terms of material selection, materials with strong tensile force, wear resistance and waterproofing are used.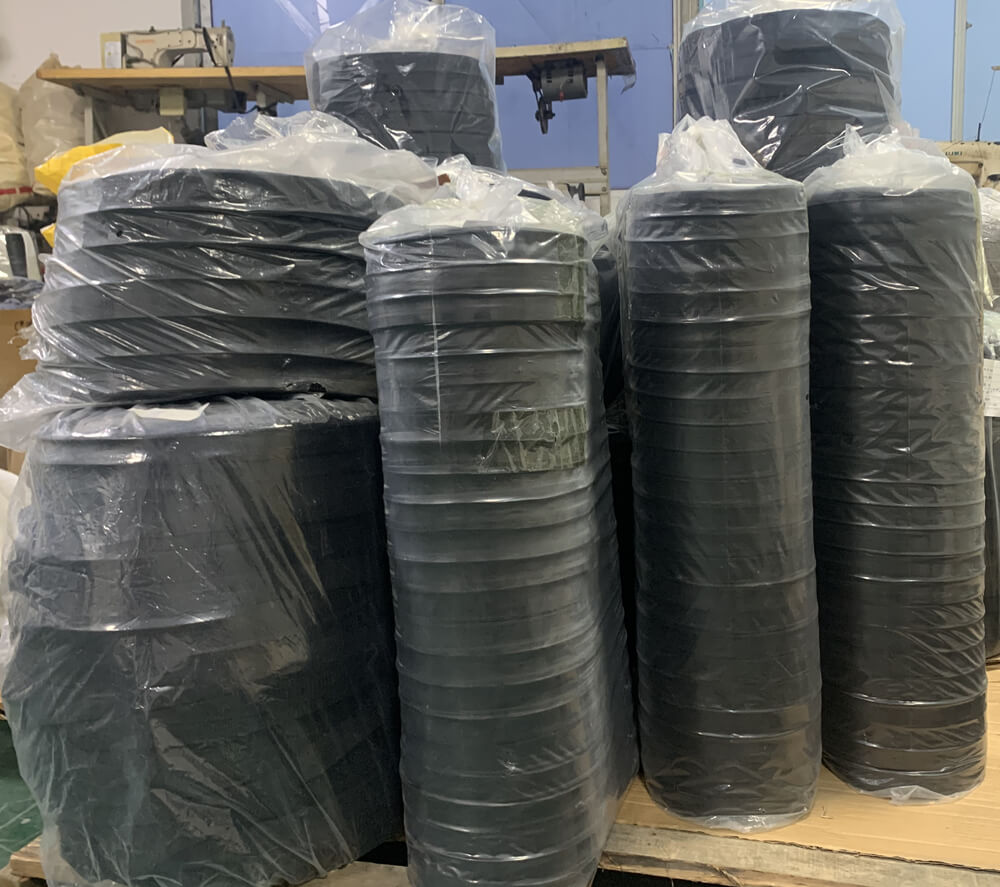 A bag, whether simple or complex, is composed of multiple pieces of different shapes, and the cuts of these different shapes are usually stamped with a die, which is efficient and uniform. Standardize each product.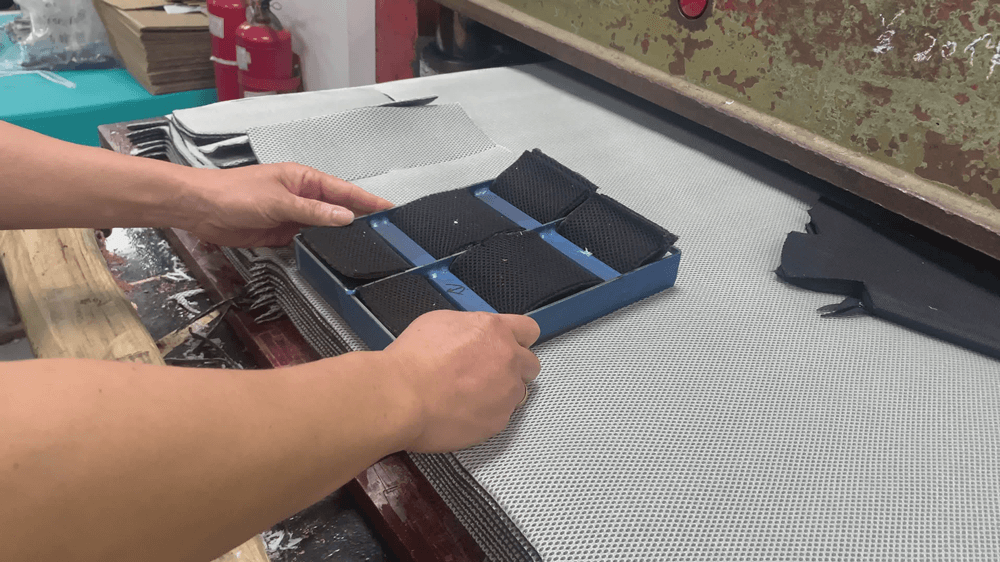 Buckles: Metal buckles: divided by function: sun-shaped buckle/square buckle/ladder buckle/insert buckle/hook buckle/multi-function buckle/rope buckle, etc. and plastic reinforcing sheets; plastic buckles: according to material: commonly used for plastic steel and nylon material, nylon material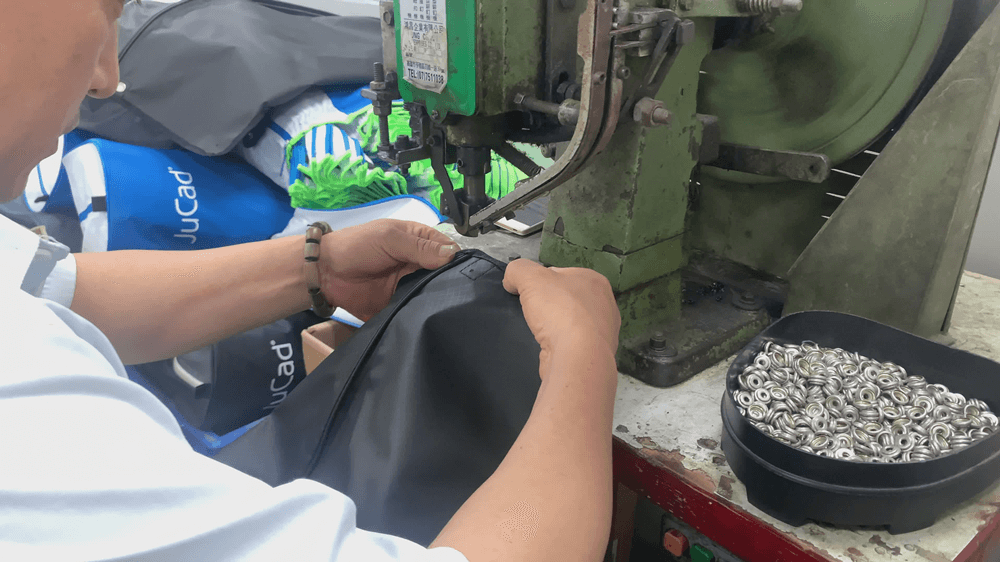 At present, laser cutting is used for zipper opening. The main advantages are good beam quality, high speed, small thermal deformation, precision and high integration; high stability, strong adaptability to harsh work separators; high electro-optical efficiency, high production efficiency, The cutting surface is smooth and burr-free.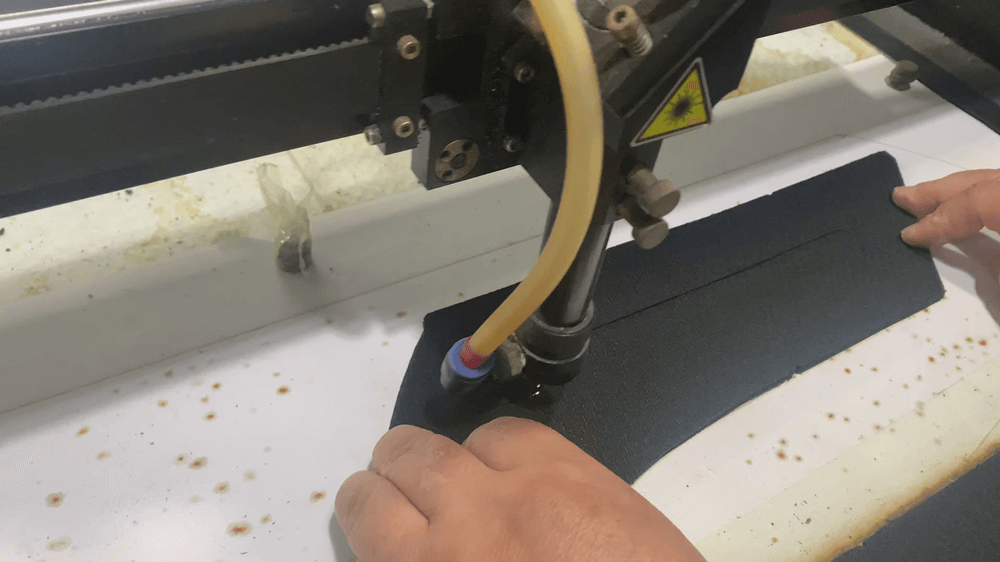 The tightness of the upper and lower lines of the sewing machine has a great influence on the forming of the seam. Generally, the tightness of the lower line and the upper line is required to be the same. Determine whether the lower thread is loose or the upper thread is loose by observing the surface formation of the seam. When the fabric is laid flat on the sewing machine, it is seen that the upper thread marks are less sag, and sometimes the lower thread can be seen coming out of the needle eye, which indicates that the lower thread needs to be tightened a little; Small screws, use a flat-blade screwdriver to turn clockwise to tighten, and counterclockwise to loosen. Similarly, if the line sag is small when viewed from below, it indicates that the upper line is loose, and the upper line should be adjusted. There is a large screw next to the presser foot lift wrench against a spring, turn it clockwise to tighten it, and counterclockwise to loosen it. The tightness of the thread should ensure that the fabric does not shrink after it goes over. If the fabric shrinks after going over, it means that the upper and lower lines are tight, and the upper and lower lines should be loosened at the same time.