A new golf staff bag that fits basically all sizes of clubs and is made of PU material for a stylish look.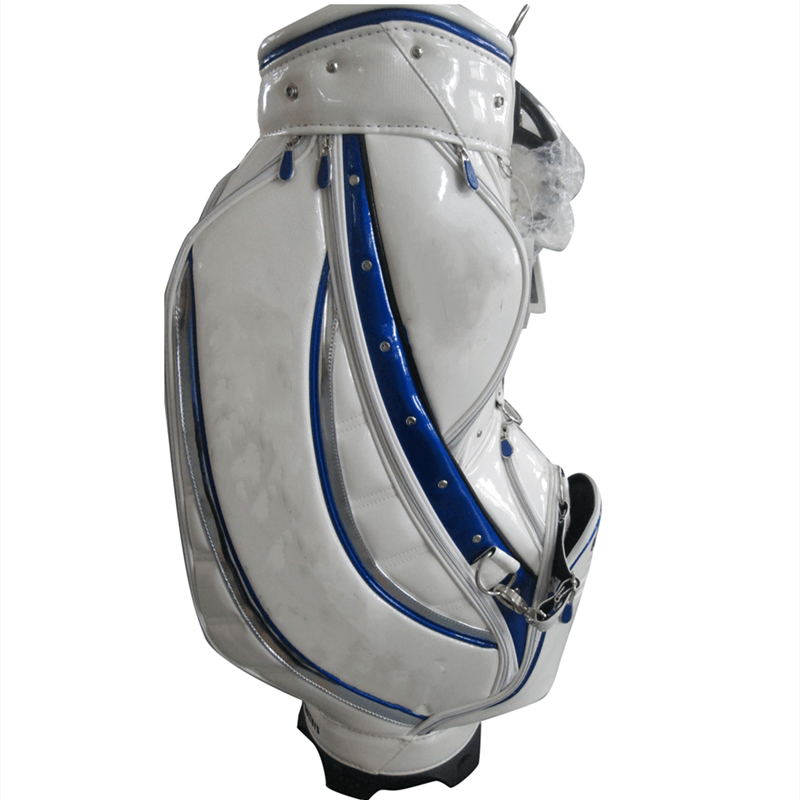 The non-slip twist handle design is very sturdy, it is very convenient to carry, and it is made of nylon, which is more durable.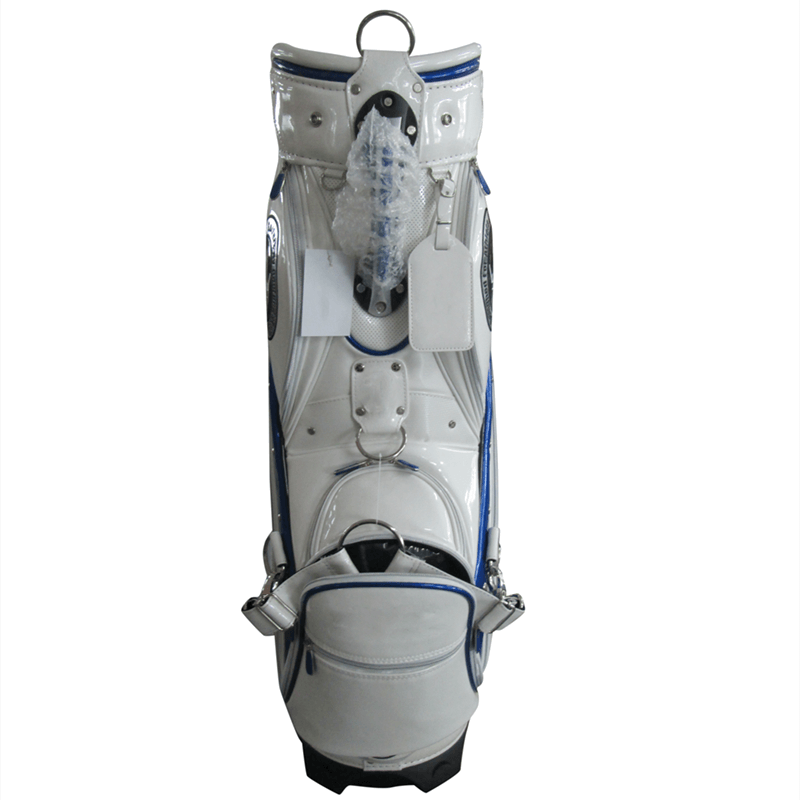 Multiple compartments provide ample space for golf accessories such as gloves, tacks, and caps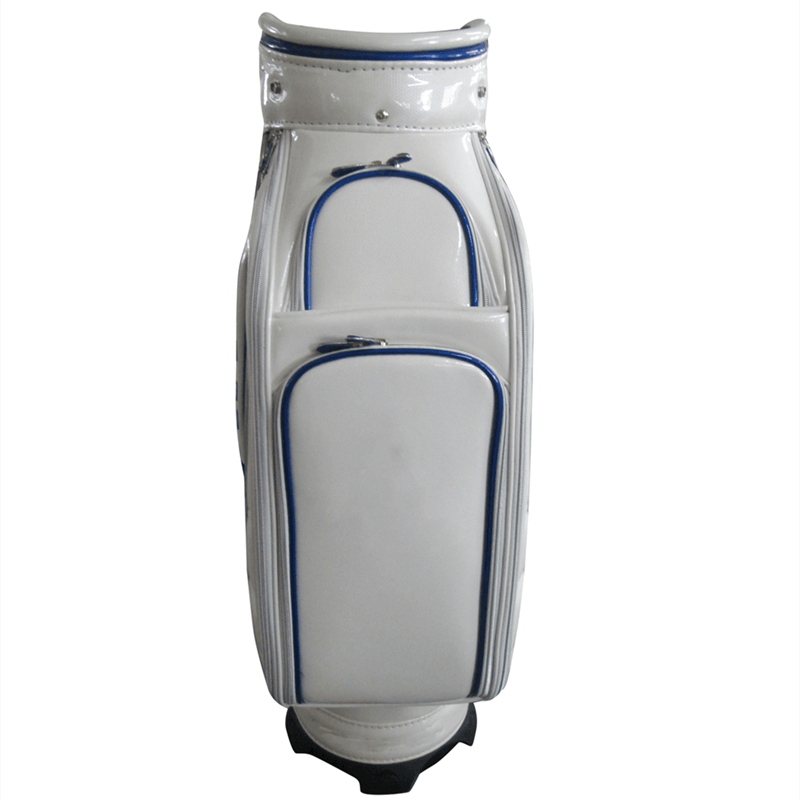 Selected high-quality electroplated hardware, reinforced design, strong weight without deformation.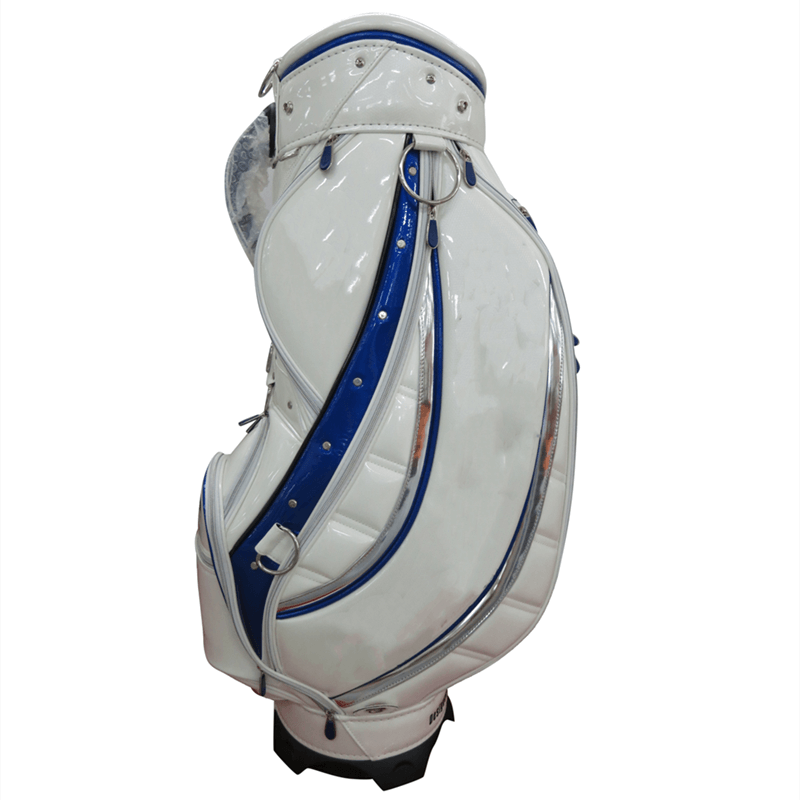 5 compartments, use plush to protect your clubs, and the inner layer of three compartments protects your clubs from interfering with each other.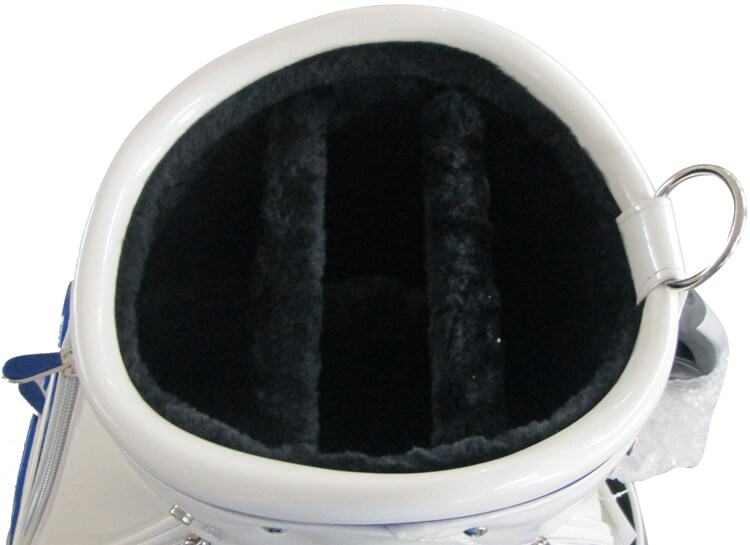 The head of the bag has a fixed umbrella metal ring, and the bottom has an umbrella jack, which is convenient for carrying an umbrella. Without ball cap, can be put in side pocket. Business cards are on the side of the ball so you can quickly find your new golf staff bag. Fine PU fabric with thick inner lining to better protect the club.
What exactly should you use to "arm" your bag? To provide a layer of protection for the club in the drizzle, it is very important to choose a good golf bag when playing golf, because if you want to do a good job, you must first sharpen your weapon! !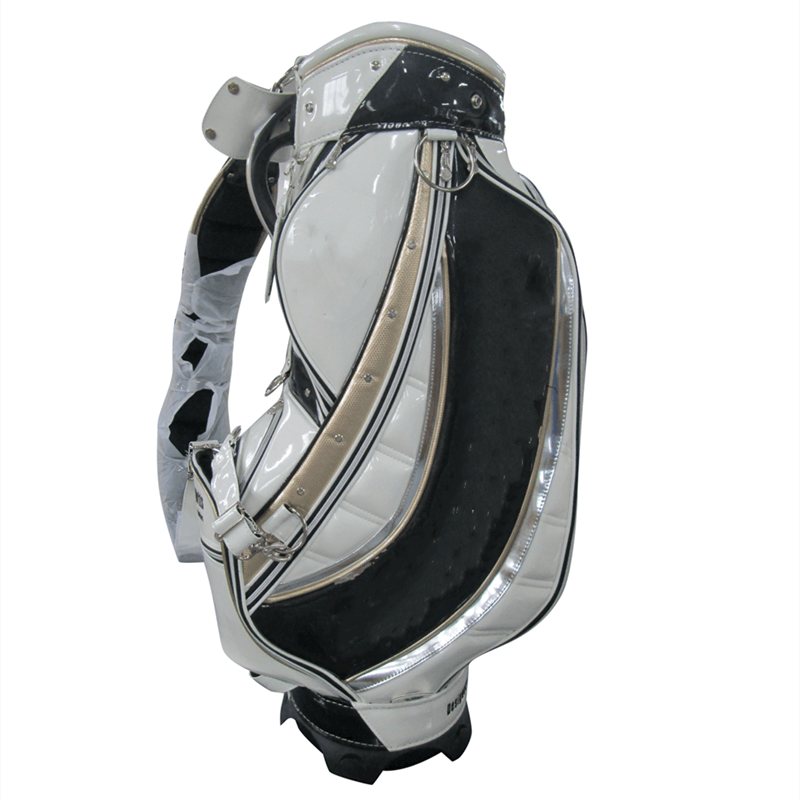 Whether a golf bag is good or not, the style is secondary, it must first have complete functions, and the essentials inside are indispensable.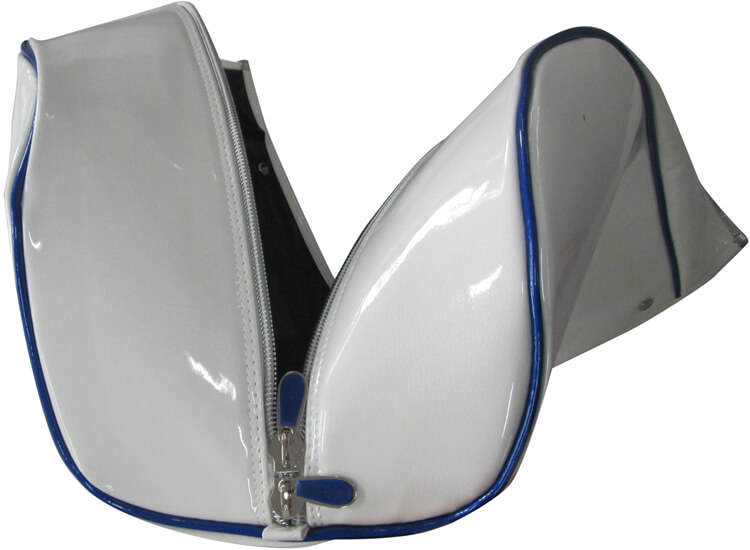 Well-prepared golf balls are a must for the end of the game, and I think you don't want to be in a hurry when the caddie suddenly says to you, "I'm sorry, you're out of balls."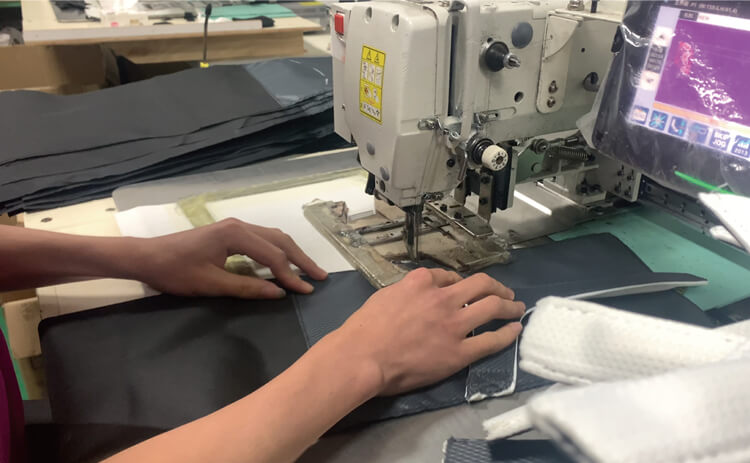 There is no group behind, you want to practice a few more tee shots by yourself, then you don't want to hit it, then the scrapped ball is perfect. (Or if you have a bad club one day and happen to have a lot of water on the course, then using a second hand ball is the best option).

Your shirt, pants, hat and gloves, and even your bag will need to stay dry while you play, so it's essential to have a set of rain gear.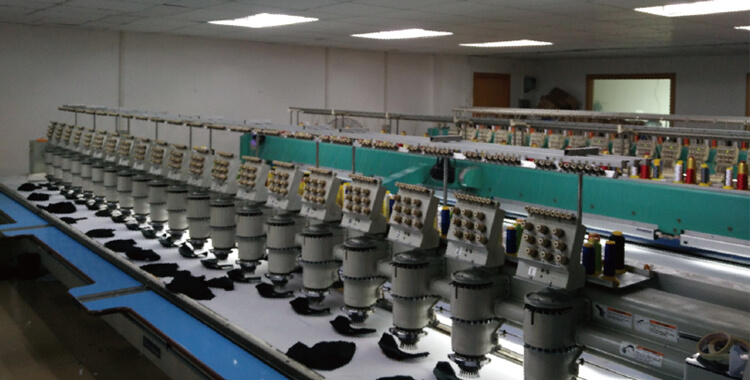 There is a certain danger in sports, although many stadiums will prepare some necessary medicines for guests, it is more convenient to carry them with you.

Although many caddies will carry MARK at any time, I believe that you who have a strong personality will not like to use the same MARK as others, so choose an exclusive MARK that you like and end the game!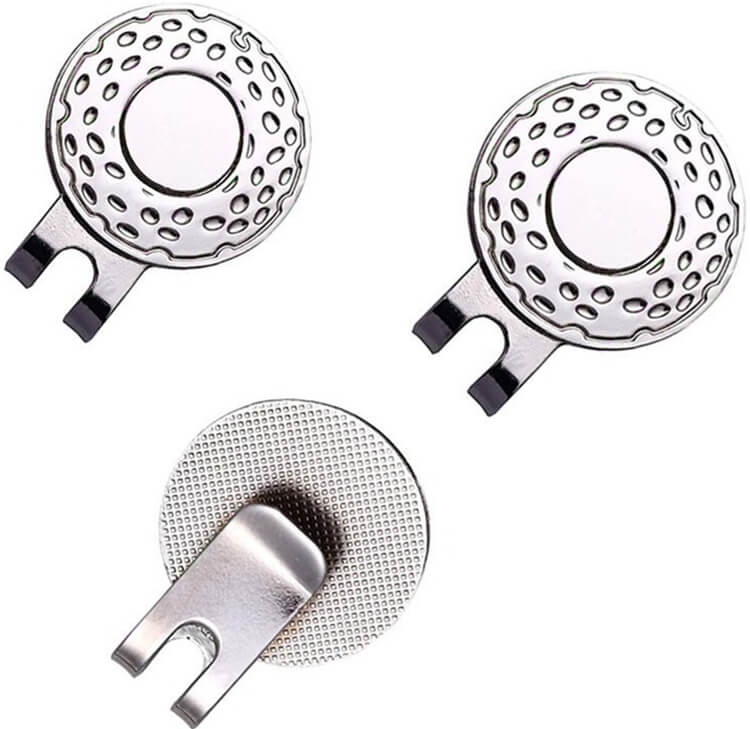 Needless to say, the importance of teeing off, using a TEE that you own is the first step to winning!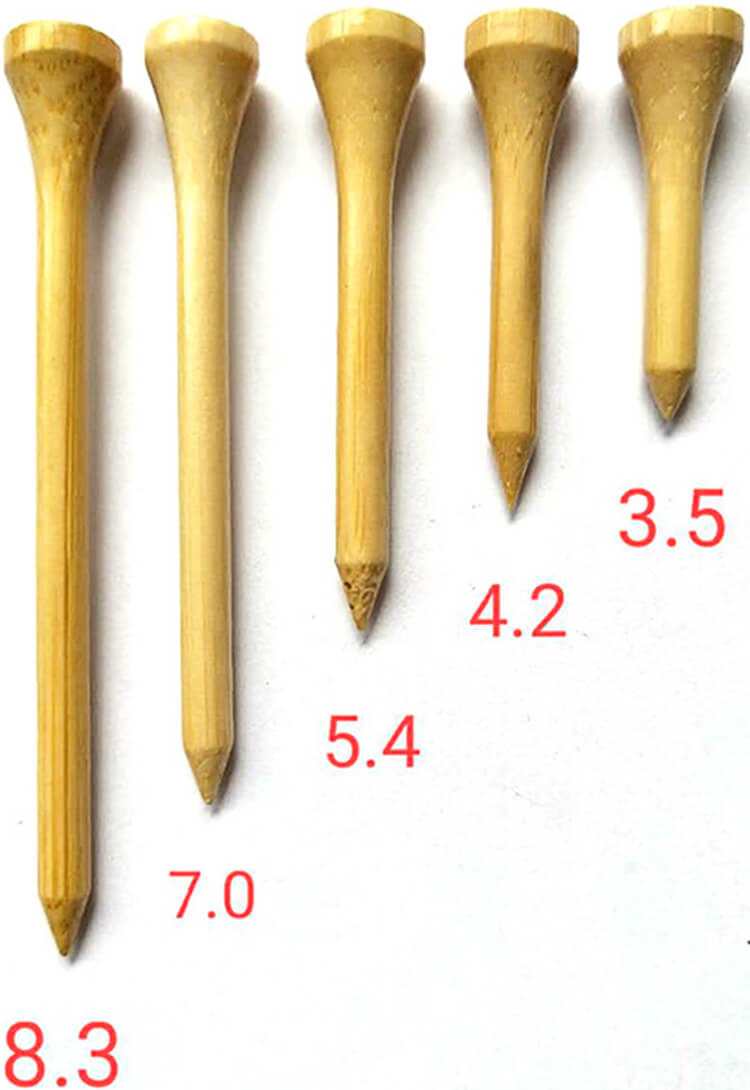 Maybe you get your socks wet while saving from a water hazard while you're playing and use a spare. What's more important is that you can put on odor-free socks after you've rinsed off the ball.
Suggestion to you: It is best to prepare three pairs of gloves, one pair for practice, one pair for the official end, and one pair for backup.