We are golf stand bags wholesale all over the world and we have our own golf bag factory in China.The golf stand bag is designed with a variety of practical storage pockets to meet your various needs; the front is designed with a rubber handle, which is easy to lift, and there is a pen hole on the side for the use of the scorer.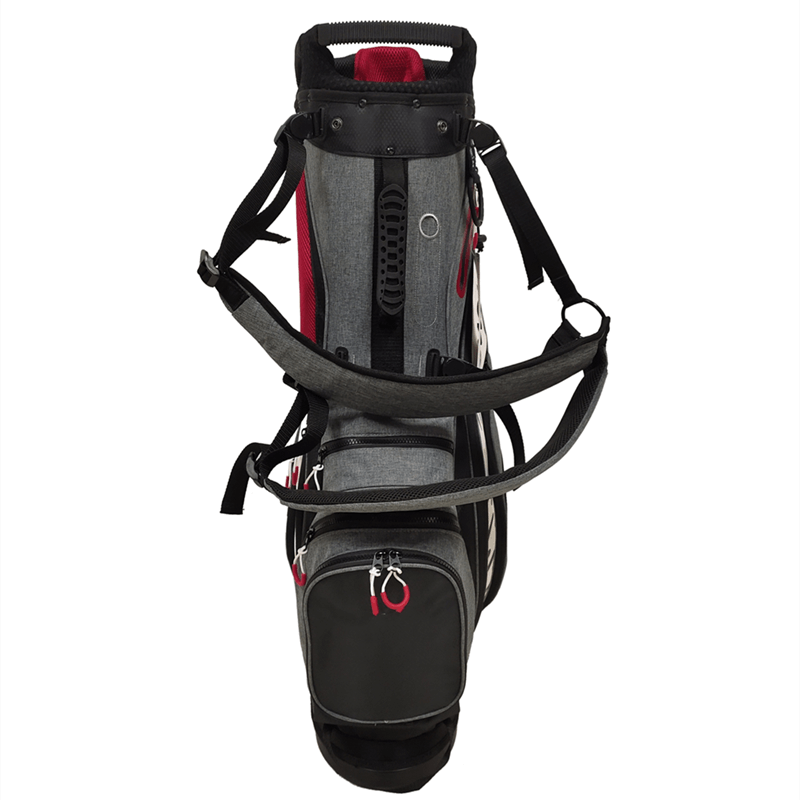 There are three pockets on the left side, two zipped pockets, a small mesh pocket, and a protective spacer on the top.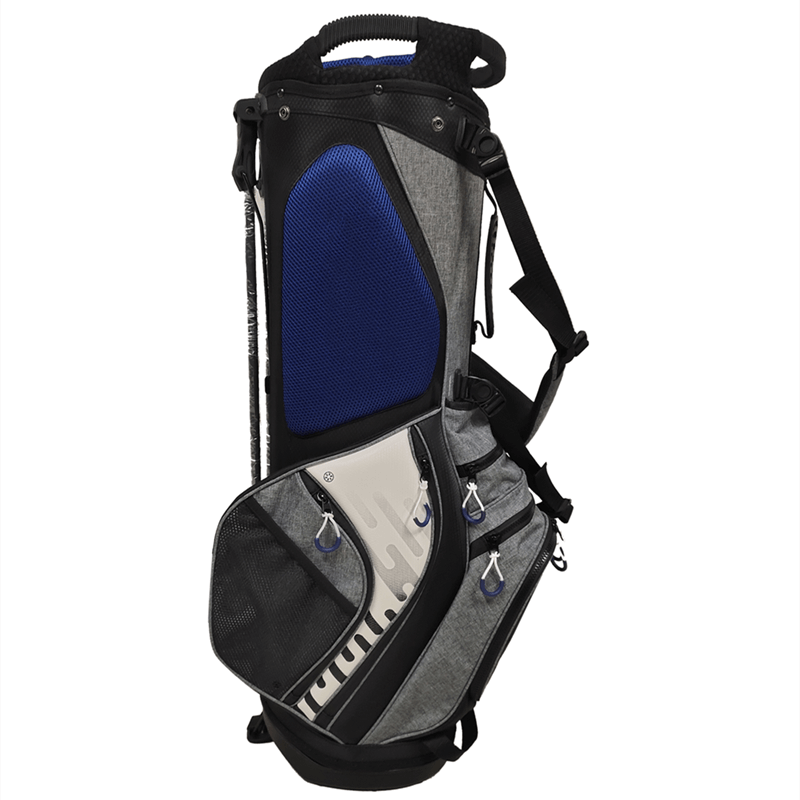 Stable bracket, good toughness and expansion, not easy to deform, effectively and stable ball bag. There is an umbrella drawstring device for easy placement of your umbrella.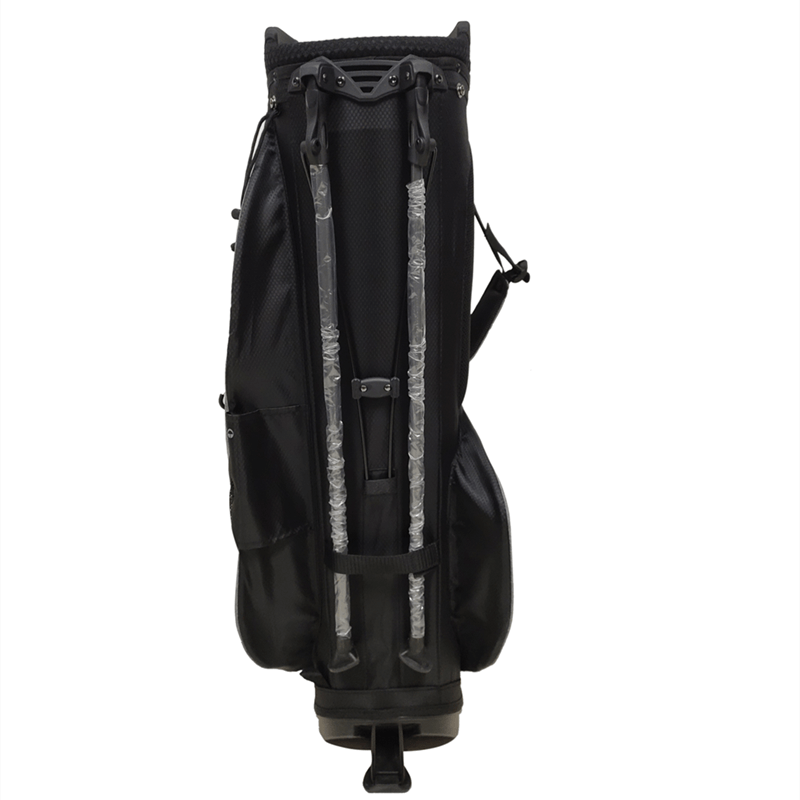 There is a large zippered pocket on the right side for your coat, an attached zippered pocket, a small mesh pocket, and a valuables pocket, which is waterproof. There are towel rings, fully functional.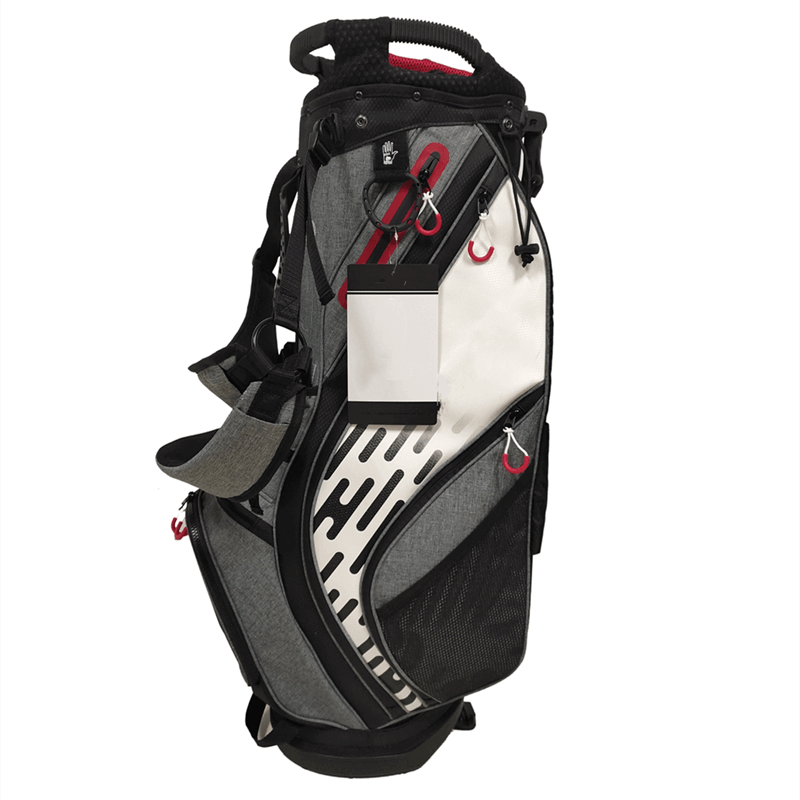 Large capacity, can hold 14 poles, 14 independent jacks, reduce the crowding and collision of the club head, you can place the club according to your own habits, the head frame is integrated into the handle, which makes the handling and grip more comfortable.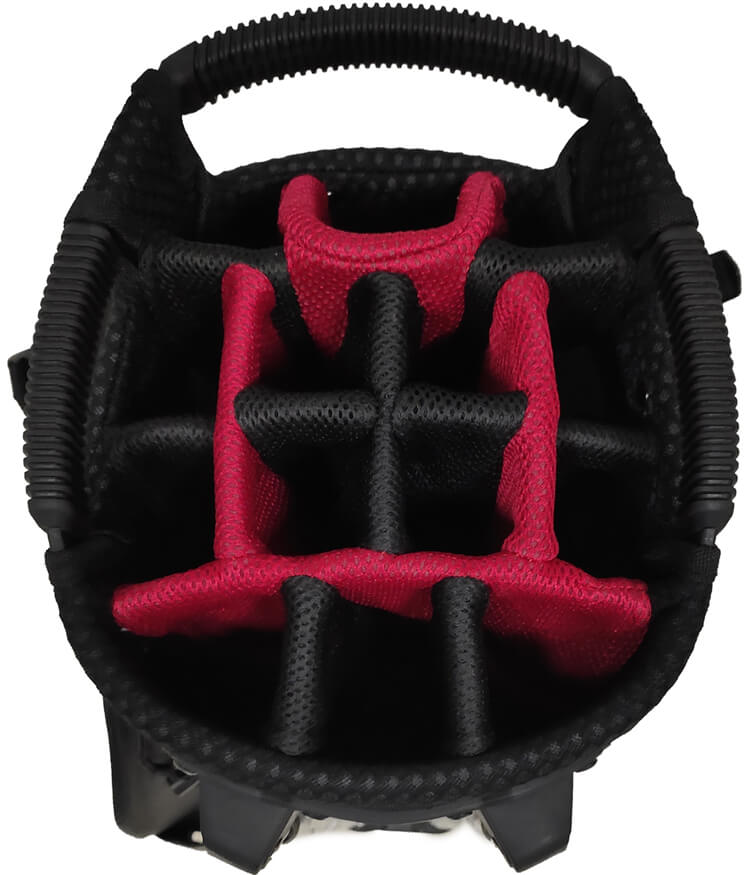 The high-hardness plastic base, waterproof material, and fine workmanship make a good bag for you. Different from ordinary single-shoulder straps, this model adopts double-shoulder straps, which has a larger force area and better light-bearing feeling.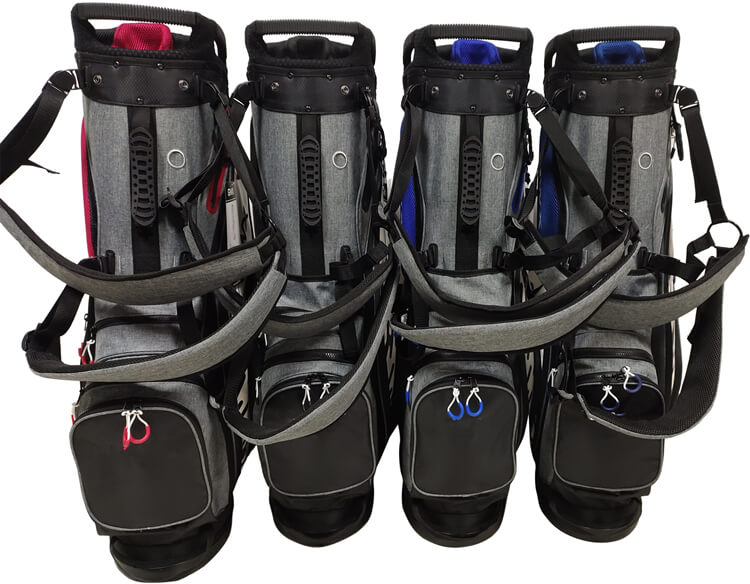 2.35KG, light version, light to go into battle, no restraint in the end of the game. Color matching / multifunctional.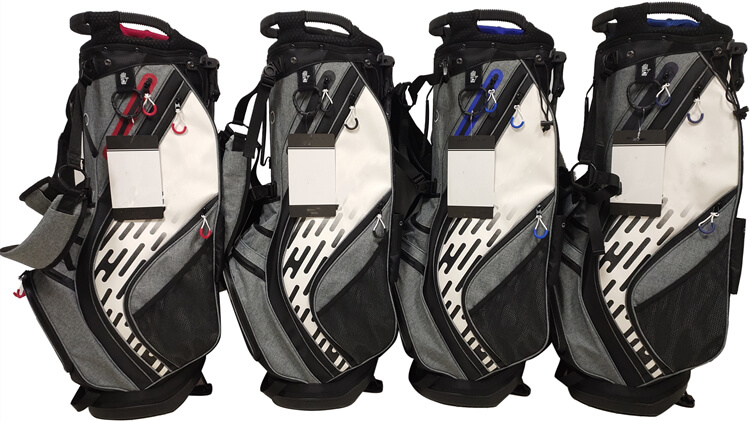 With the development of golf and the increase in the number of sports, people need a special container to carry their clubs more conveniently, which promotes the production of golf stand bags.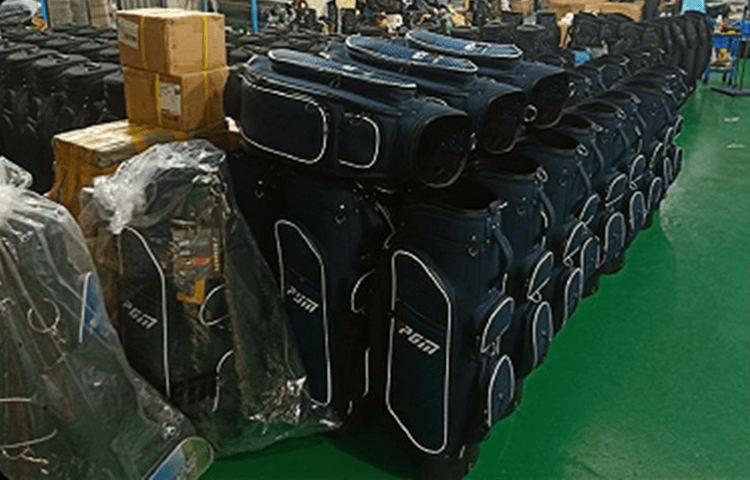 The first golf bag in history was invented in England around 1870. A retired sail maker in England wanted to make a special bag to hold all the clubs. He sewed canvas and leather straps together for him. A friend of mine made the first bag in golf history.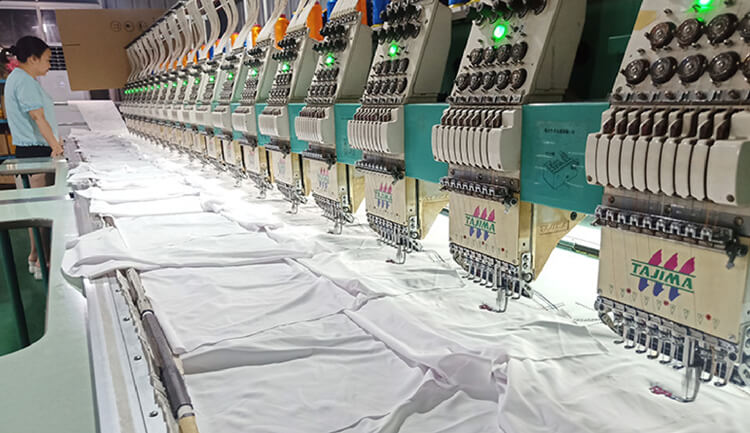 By the 1880s, some rough-crafted, mostly canvas bags quickly became popular in Scotland, which made the caddy's job easier.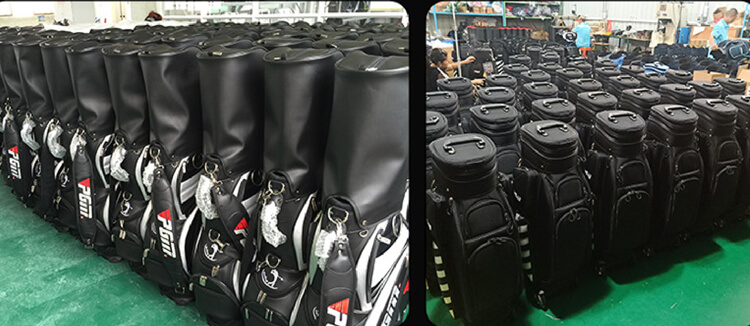 The first patent for the invention of a golf bag was issued in 1890, and golf bags with retractable supports also began to appear during this period. By the early 20th century, a variety of foldable bag holders and bags began to appear. At this time, in the UK, car-mounted bags with wheels began to enter the market.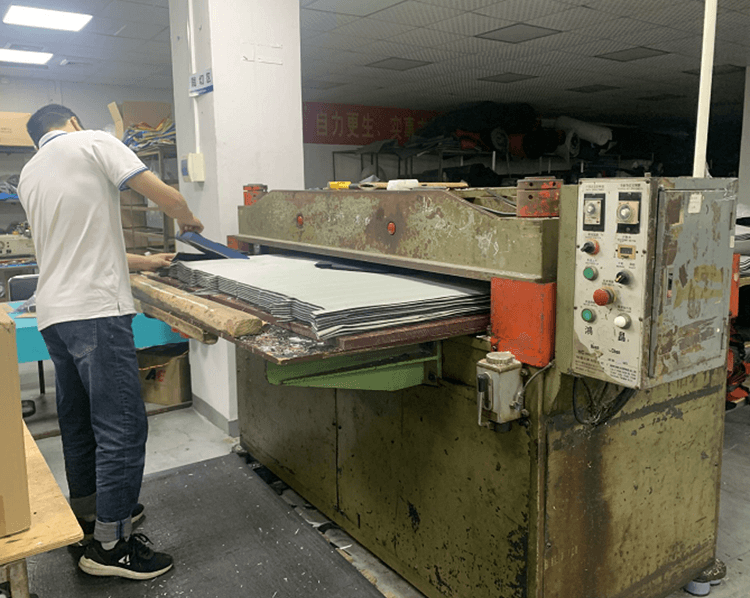 After the Second World War, the space of the ball bag began to increase, and some very light materials such as plastic and nylon were added. Straps, buttons and zippers are added to the bag to increase the functional space of the bag, which can hold balls, gloves and books.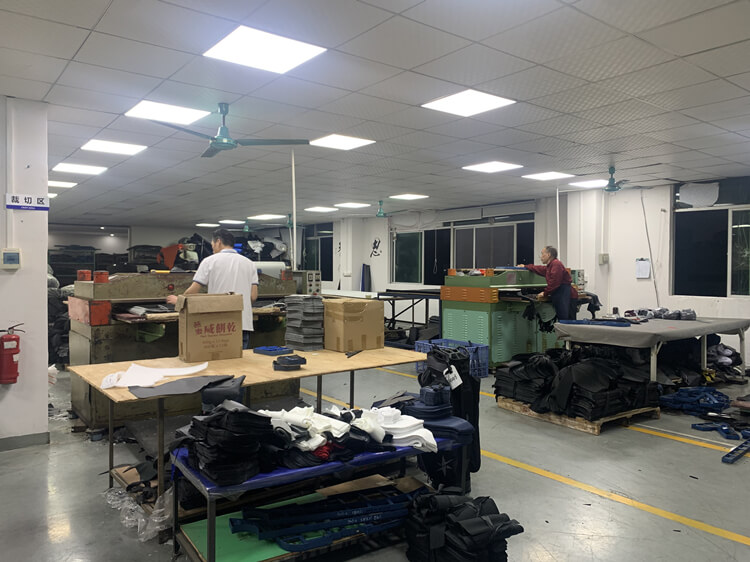 By 1986, bags with kickstands and double-strap bags were common bag design features. Bags with self-retracting legs are now a standard bag shape, and another important innovation is the double strap technology that appeared in the early 1990s. The ball bag soon had a variety of colors, and the materials also changed from the early single canvas and leather materials to diversification, such as vinyl materials, plastics and so on. Today's golf bags boast high-tech plastics, polymers, alloys, leather and down. Pockets and partitions are designed with exclusive locations for mobile phones, cameras, sports drinks, and even distance detection instruments.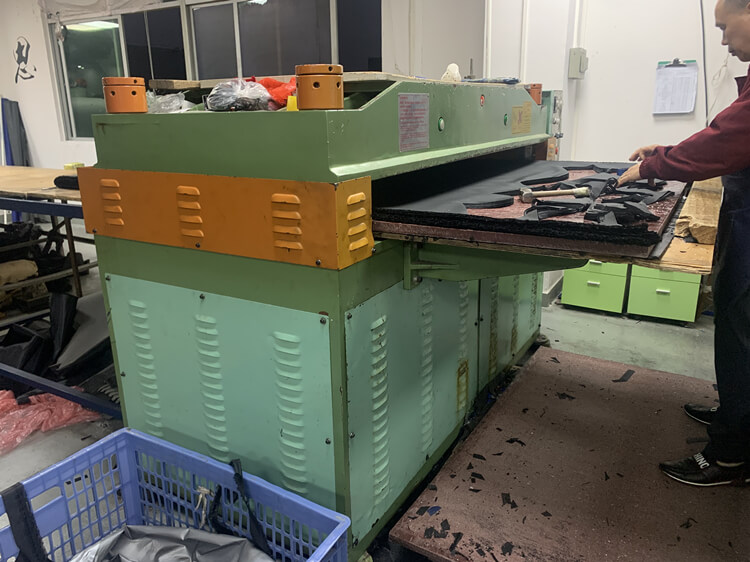 Golf bags have developed to this point and can be used to carry everything you need to play golf: mainly clubs, balls and teees, as well as gloves, towels, rain gear, personal hygiene products and beverage snacks. According to different actual needs, the current ball bags are divided into standard ball bags, professional ball bags, tripod bags, practice bags, and aviation bags.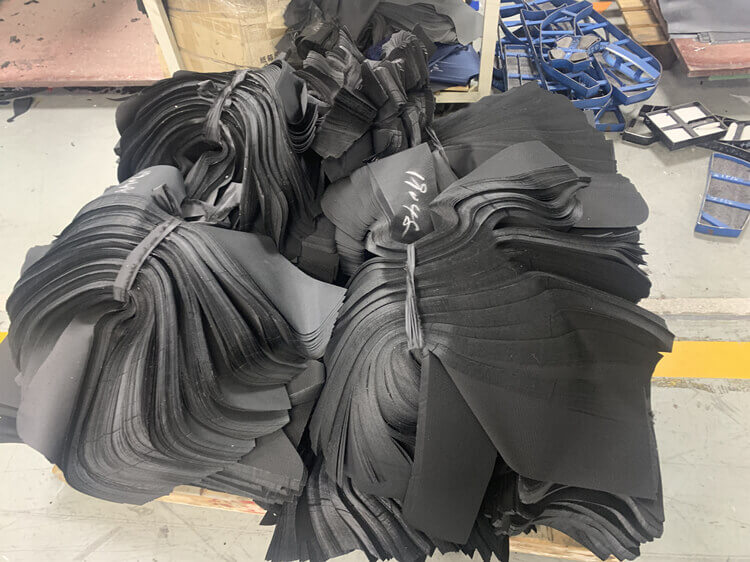 After more than 100 years of development, golf bags have become an indispensable part of golf equipment, and it also shows the golfer's personal taste and playing style. In today's dazzling array of styles in the market, there is always one that you love. Pick a bag that suits you the most and start playing!